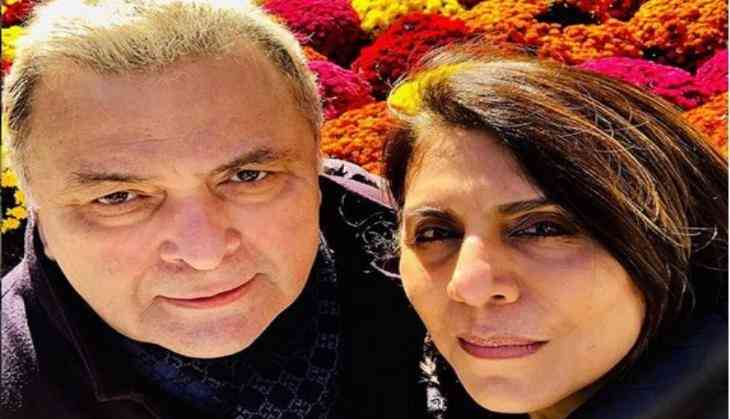 Bollywood' veteran actor Rishi Kapoor is taking treatment in New York from last October. Rishi Kapoor went to New York and informed through a tweet that he is going to New York for treatment and do not speculate anything. He also informed that he has taken off from the work now.
Now with whom disease Rishi Kapoor is suffering from it was not cleared yet but recently with a post on social media Nitu Kapoor shocked the fans. Neetu shared a picture of the whole family together from the New Year celebration in which you will see Rishi Kapoor, Ranbir, Riddhima, and actress Alia Bhatt.
While sharing the picture, Neetu Kapoor gave a caption, "Happy 2019 🎈 no resolutions only wishes this year !!! Less pollution traffic!! Hope in future cancer is only a zodiac sign !!! No hatred less poverty loads of love togetherness happiness n most imp. Good health"
Now with this caption and picture media reports have started speculations about Rishi Kapoor's health and what he is suffering from. Many even have said that Neetu has now confirmed that Rishi Kapoor is diagnosed with cancer and he is taking keemo therapy there. However, the family has not made any official statement about Rishi Kapoor's health.