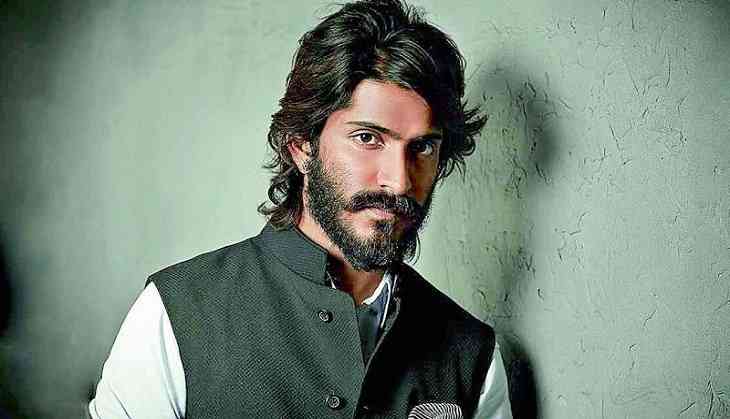 Harshvardhan Kapoor will star in Vikramaditya Motwane's 'Bhavesh Joshi' and the director says the actor wanted to do the film for the longest time and had even auditioned for it three years ago.
Imran Khan and Sidharth Malhotra were earlier attached to play the lead in the movie but finally Harshvardhan bagged the role.
Motwane says when Harshvardhan had auditioned for the role, they rejected him because he was too raw for the role.
'We were doing 'Bhavesh Joshi' with Imran which didn't happen. Sidharth also didn't work out. Now Harsh is doing it.
He wanted to do the film for the longest time. Two-three years ago he auditioned for the film. But I had told him that it is not going to work as he was too young and too raw. Now I think the time was right. We spoke to him and he cam on board,' Motwane told PTI.
The film will be produced by Phantom Films, which is comprised of Motwane, Anurag Kashyap, Vikas Bahl and Madhu Mantena.
Motwane's latest film 'Trapped' released this Friday and has received favourable reviews. This is the third film that Motwane has directed since making his debut with 'Udaan' in 2010.
Motwane, whose last release was 'Lootera' in 2013, says being both a producer and director can be quite a hands-on job and he wishes he gets the time to direct more films.
'I prefer directing to producing as it is far more satisfying. I want to direct more often. The job of a producer brings its own benefit as you start to see the simplicity of filmmaking. But yes there is a constant battle between the director and producer in me.'
His films - be it coming of age-drama 'Udaan', period romance 'Lootera' or his latest survival thriller 'Trapped - has given him the tag of a serious filmmaker.
When asked if that limits his audience, Motwane says, 'Yes sometimes I feel it does but we are changing for better as an audience and as an industry. Filmmakers and big stars are doing unique, interesting films like 'Sultan' and 'Dangal'.'
-PTI