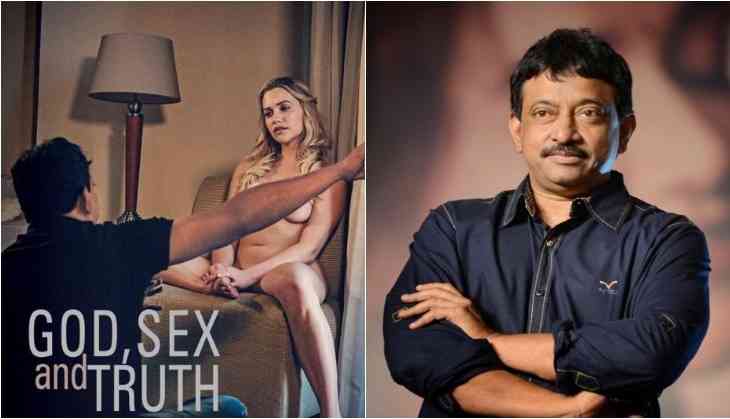 God, Sex and Truth: RGV warns protesters, says 'he will beat them'
Bollywood filmmaker Ram Gopal Varma is in the discussions for his new and upcoming movie God Sex and Truth. Ram Gopal Varma has shot this film with porn star Mia Malkova and through this film, she is making her Bollywood debut. Now Ramu once again has come in the controversies, people have started protesting against this film also.
During this Sarkar 3 filmmaker has shared a video on his Instagram and Ramu made himself into the limelight once again with this video. This video has been seen more than 1 lakhs times.
Ramu shared the video and captioned it "Me beating the shit out of imaginary protestors of Mia Malkova's God, Sex and Truth."
Also Read - When a female fan asked Aamir Khan for one night stand, see what Thugs of Hindostan star replied
In this video, Ram Gopal Varma can be seen fighting with people and after seeing this video it looks like that any fighting scene is being shot. Ramu is being seen in black T-shirt and jeans and he is very angry in the video.
Also Read: Case filed against Ram Gopal Varma before the release of God, Sex and Truth starring porn star Mia Malkova
The Satya filmmaker already has released the trailer for the film, while sharing the trailer, Ramu also shared the exciting experience while shooting this film.