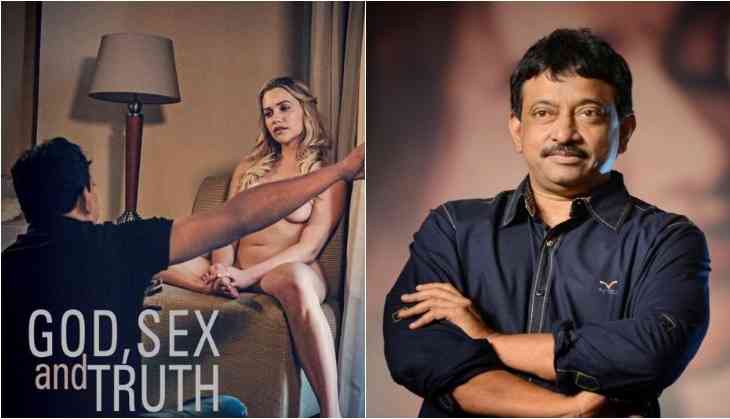 Ram Gopal Varma is undoubtedly one of the most controversial directors of Bollywood and yet again he came up with a very controversial topic in his new web film which is titled as "God, Sex and Truth" and which starr pornstar Mia Malkova but it seems that troubles were waiting for him as he has been booked for showing obscenity in his film.
As per reports by the Indian Express, a case has been filed against the director under section 67 of the Information Technology Act, 2000 for showing obscene scenes in the electronic form. The complaint has been filed by activist Devi and others after which a case was registered in the Central Crime Station (CCS).
Not only section 67, he was also booked under sections 506 and 509 of Indian Penal Code fro making comments against people who were opposing the movie and was charged for insulting the modesty of woman. According to the police, legal investigations will be taking in his case.
ALSO READ: May the best woman win: RGV on clash between Deepika Padukone's Padmavat and Mia Malkova's God, Sex and Truth
It is also being said that women groups have started protesting against the director in Hyderabad and Visakhapatnam and are demanding ban on the movie that isgoing to be release on the web and want the director to get arrested. Various slogans have been raised against the director by the activists of All India Democratic Women's Association (AIDWA).
ALSO READ: Mia Malkova loves sex and porn world is the safest place for her to explore all forms of it: Ram Gopal Varma
The director when he was asked about the film described that it is about a "revolutionary sexual philosophy" which is decsribed by Malkova. He also shared few pictures on his social media account and tweeted along side, "I truly believe that there's no location on earth which is more beautiful and more monumental than a woman's body."