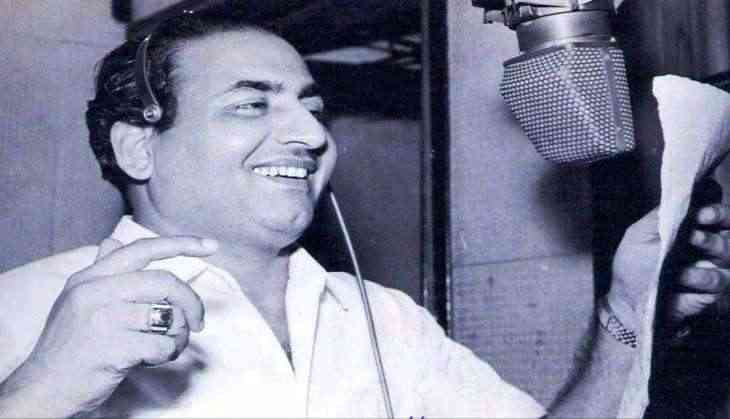 Today, on the 93rd anniversary of India's great singer Mohammad Rafi, Google commemorated his birth anniversary with a specially-curated doodle. On December 24, 1924, Rafi who ruled the hearts of his people was born in Kotla Sultan Singh village near Majitha in Amritsar district of Punjab. In three decades of his career, he has given countless hits. It was very difficult for other singer to sing on the scale on which Rafi used to sing.
But few knows that there was a song sung by Rafi on which blood came out of Rafi's throat while singing. This song was the "O Duniya Ke Rakhwale" of movie "Baiju Bawra". For this song, Rafi did 'Riyaz' for 15 days. But after the song, his voice broke up badly and people started saying that he would not be able to regain his voice again. But it did not happen and after some years he again recorded this song and sang it on higher scale than before, that too without any hassle.
Also Read: REVEALED! Here's how 'Tiger Zinda Hai' actor Salman Khan plans to celebrate his 52nd birthday
There is an interesting fact related to this famous song. Once a criminal was about to hanged. When he was asked for his last wish, he neither sought any special food nor did he meet his family. He said that he wants to hear Rafi's song "O Duniya Ke Rakhwale" before he dies. The jail officials were also stunned after hearing this wish. After this the song was played on a tape recorder.