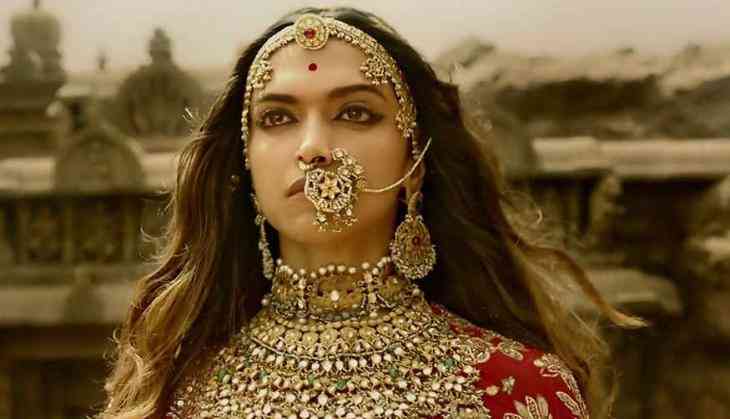 Deepika Padukone starrer Padmavati breaks records of Dangal and Baahubali 2 even before its release
Sanjay Leela Bhansali's film Padmavati starring Ranveer Singh, Deepika Padukone, and Shahid Kapoor is already in the discussions before its release. It looks like that the film is already set to enter one of the highest grosser of the year and the film already has made a special record before its release. By defeating blockbuster films like Dangal and Baahubali 2, the makers have planned to release this film in more than 150 countries.
The film Padmavati, which has been made in the budget of 180 crores, is ready to release on 1st December 2017. The film will hit 4500 screens in India and on the other hand, the makers have given the responsibility to Hollywood's famous studio Paramount Pictures to release this film in the overseas market.
Now according to the reports, the makers have planned to release this film all over 150 countries in the world. It itself is an amazing record and if it happened then this film is going to be much more successful than Dangal and Baahubali 2.
Also Read - Deepika Padukone's ex-boyfriend Nihaar Pandya to make debut with her rival Kangana Ranaut
The film will be released on the grand level in the countries like America, UK, Fizi, Singapore, Malaysia, and the Middle East, on the other hand the makers are also planning to release the film in China, that is very difficult for Bollywood productions to do because they have to take permission of their government.
Also Read - Do you know this rare connection between Shah Rukh and Salman Khan's name?
The film is releasing on 1st December in the theatres and after the much-intrigued trailer, the makers also released first song Ghoomar featuring Deepika Padukone. The song has been praised by the Rajput community who were opposing the film. Now the makers are all set to release the second song Khal Balli featuring Ranveer Singh.