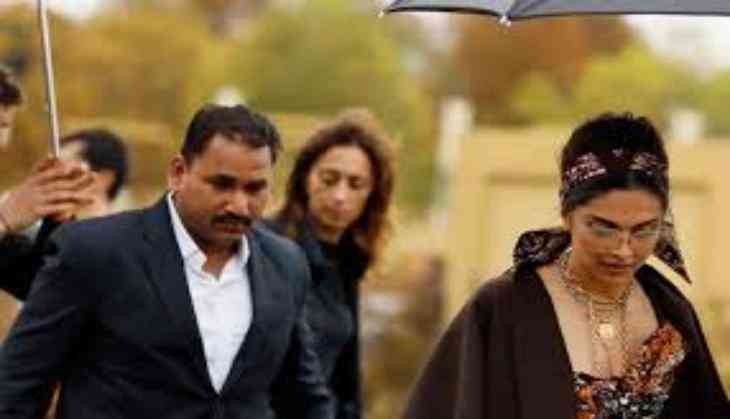 Most famous individuals often keep a bodyguard with them but it is important for Bollywood actors to not only have bodyguard but also travel with them. This makes the relation between actors and their security a somewhat close one.
While people are mindful about bodyguards of superstars like Salman Khan and Shah Rukh Khan, Deepika Padukone's bodyguard Jalal too shares a special relationship with the actress.
Deepika is one of the most prominent and highly paid actresses in the industry today. Following her debut with 'Om Shanti On' in 2007, Deepika has built a huge fan base for herself. Whenever the actress goes out in public, it is Jalal's onus to shield her from massive crowds.
According to Etimes, the actress takes Jalal not just as a bodyguard but as a brother and she also ties a rakhi to him. Since Jalal has the pivotal task of making sure about the actresses safety, he also earns a considerable figure, which is anywhere in the region of Rs 80 lakhs to Rs 1.2 crore per annum. According to reports, Jalal was also the head of security during Deepika's wedding.
Not just Deepika, but many other celebrities pay a mammoth wage to their securities. According to reports, Salman's bodyguard Shera makes around Rs 15 lakhs per month while Anushka Sharma's bodyguard Prakash's annual salary is approximately Rs 1.2 crore. Reports also suggest that SRK's security Ravi earns Rs 2.7 crore yearly.
In the meantime, Deepika will next be seen in '83' along with Ranveer Singh. The actress also has 'Fighter', Hindi remake of 'The Intern' and 'K' featuring Amitabh Bachchan and Prabhas.
Also Read: 'Scam 1992' fame Pratik Gandhi reunites with Hansal Mehta for new film
Also Read: Sanjay Leela Bhansali to come up with 'Heeramandi' series on Netflix