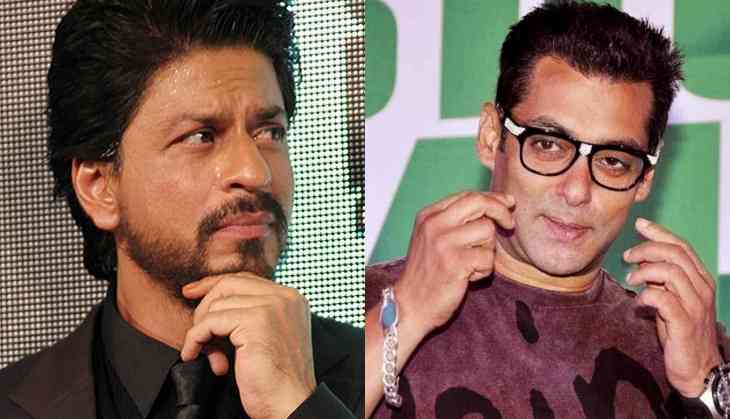 Shah Rukh Khan and Salman Khan
Baazigar is remembered as one of Shah Rukh Khan's finest performances till date, however not many in the industry were keen to take up the film back in the 90's.
Director duo Abbas – Mustan first narrated the script to Anil Kapoor, who thought that the role was too negative to explore in early stage of his career. After facing the rejection from Kapoor, the duo went to Salman Khan. While the actor was impressed with the basic premise, he believed that the edginess of the lead character should be toned down.
When the superstar narrated the script to his father, Salim Khan for inputs, the renowned script writer felt that there was a need to add a character of Ajay Sharma's mother in the film. Salman too was on the same page and asked the director duo to rework on the script by adding the character of a mother however the two didn't agree at that point of time.
Later on Khan was shocked to know that the duo eventually incorporated the changes and went ahead to make Baazigar with Shah Rukh Khan. The character of mother indeed gave the character of Ajay Sharma an emotional back-story which struck right chord with the audiences and helped the film emerge a massive success at the box office.
While the incident might have hurt Salman Khan back then, he in an interview revealed that he does not regret missing out on Baazigar at all as someone else was destined to do it.
"I had refused Baazigar. When Abbas-Mustan came to me with the script, I asked my dad for his inputs. He felt that since it's a story of a negative character they should add an angle of the mother in it. They didn't agree. When I turned down the film, they went to Shah Rukh and then they added the mother angle! But I don't regret it at all," said Khan in an interview to a magazine in 2007.
Baazigar starred Shah Rukh Khan, Kajol, Shilpa Shetty and Dalip Tahil in a pivotal role.