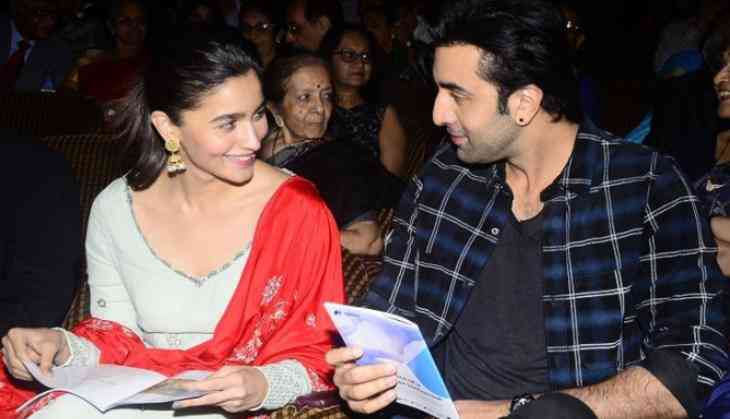 Loverboy Ranbir Kapoor and Alia Bhatt are the most populous couple of B-town, from 2018 they have hit the chart and everyone is talking about them. They seemed to be in so much love and inseparable, lately, they have been bonding well with each other families and also hanging out with families more.
However, rumours are being speculated that there is bit trouble between the couples, yesterday a video went viral where the two appeared to be having a heated argument, leading to speculation among fans that they were on the verge of calling it quits.
Putting the rumours to rest Ranbir and Alia were spotted on a romantic Valentine's Day date. They seemed to have enjoyed a lavish spread of chocolates, cherries and vanilla.
Also, there have been rumours about Ranbir and Alia tying the knot soon. However, in an interview with a newspaper, Alia revealed that marriage would have to wait for a while. "I am not at all set to settle anywhere. No marriage plans for now. I am very settled in my life," she said.
"I am very peaceful and content but that doesn't mean I am not getting married because of that... I will get married when the time is right. Abhi time nahi aaya (The time hasn't come yet)," the actress added.
The two are busy with their film Brahmastra, which will hit the theaters on December 24, this year. The film also stars Amitabh Bachchan and Mouni Roy.