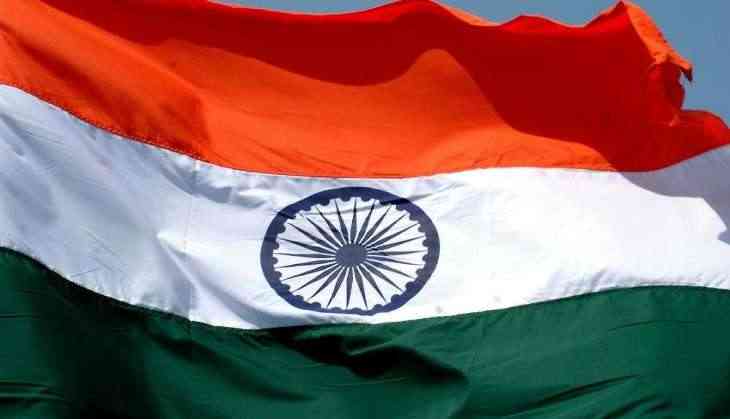 The nation is engulfed in the spirit of patriotism as India is celebrating its 72nd Independence Day. To mark the occasion, Bollywood stars took to social media to wish their fans and followers.
Actor Sonam Kapoor Ahuja took to Twitter to urge everyone to be liberal, empathetic and tolerant. She wrote, "What does it mean to be free? Our forefathers fought to create a beautiful & safe home for us. As we look back over India's great history, let's be thankful for everything. Be liberal, empathetic, have civic sense, be tolerant & love your country! Happy Independence Day!"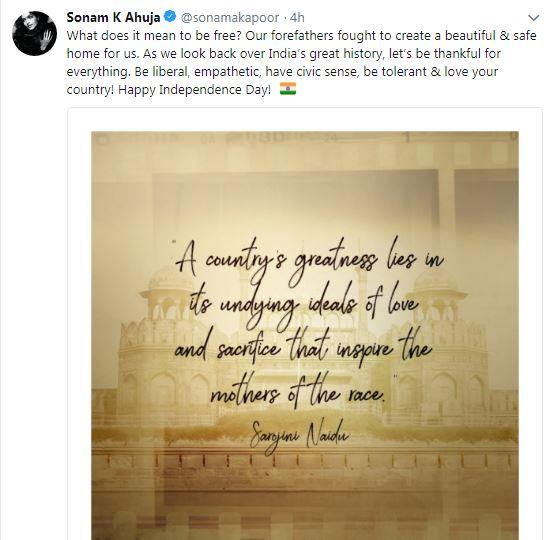 'Simmba' star Ranveer Singh celebrated the day by proudly waving the national flag with a group of kids. He captioned the picture as, "Our young nation is the very future of the world !!!!! #HappyIndependenceDay"
Here's what the other celebs posted:
Akshay Kumar: Freedom is never free. Let us salute all those who fought for our freedom and to those who fight for us day and night at the borders to keep us safe. Let us not take their sacrifices for granted and always work towards a better India. Happy #IndependenceDayIndia

Taapsee Pannu: Happy Independence Day. The Constitution of India came into effect on 26th Jan but shayad aaj ke din bhi isko ek baar padhne ki zaroorat hai. Let's celebrate who we TRULY are so we can proudly say and mean it "Saare jahan se acha Hindustaan humaara" #HappyIndependenceDay2018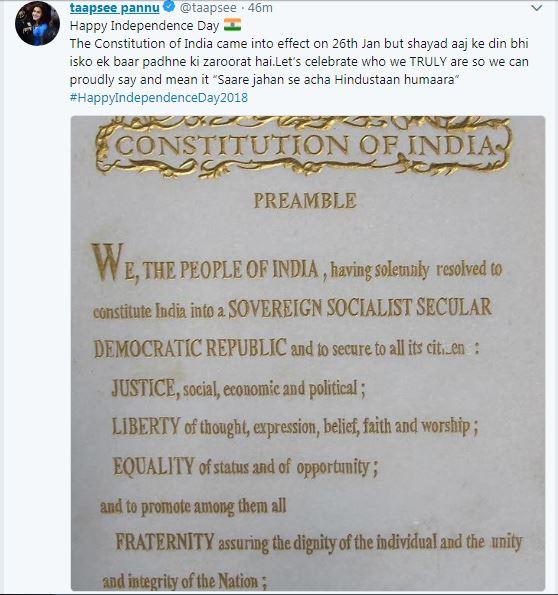 Farhan Akhtar: This Independence Day, may all Indians pledge to work towards freeing their minds from prejudice & liberating their hearts from hatred. We are a great country with a glorious tradition of diversity. Let's work together to keep the spirit of our founding fathers alive. Jai Hind.