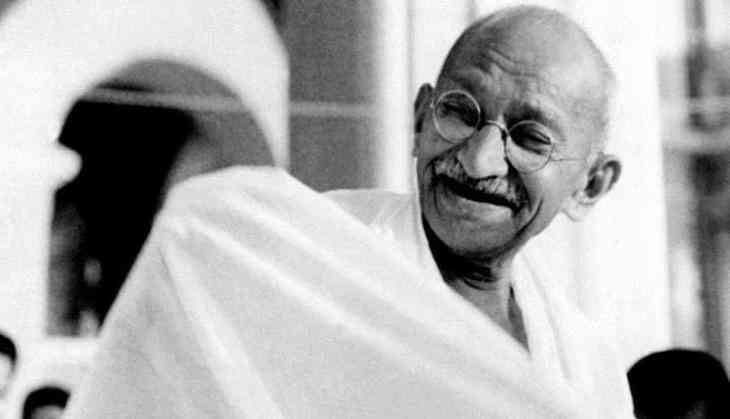 On the occasion of Gandhi Jayanti on Tuesday, Hindi film celebrities like Anupam Kher, Taapsee Pannu and Manoj Bajpayee spoke of the impact of Father of the Nation, and reiterated some of his words of wisdom.
The celebrities took to Twitter to share their views on Gandhi, whose birth anniversary on October 2, which is also celebrated as the International Day of Non-Violence all over the world.

Anupam Kher: Pujniya Bapuji. Janm tithi par aapko pranam aur shat shat naman! Aap twitter par bhale aap keval aaj ya 30 january ko trend karte ho. Par aap bhartiyo ke dilon main 15, August 1947 se trend kar rahe ho! Isliye toh Mahatma Gandhi ho. Tension mat lena... Choti moti problems hain par desh acha chal raha hai.
(Dear Bapuji. Gratitude on your birth anniversary. You may trend on Twitter only today or on January 30th, but you trend in every Indian's heart since 1947. That is why you are Mahatma Gandhi. Don't take too much tension. We have small problems but the country is doing good.)
Manoj Bajpayee: Ahimsa parmo dharm, Gandhi Jayanti ke shubh avsar par bapu ko shat shat naman aur sabhi desh vasiyo ko shubhkamnaye. (Pay my tributes to Bapu on the occasion of Gandhi Jayanti and good wishes to all Indians.)
Varun Dhawan: To the man who stitched India's spirit with threads of self-reliance. We salute the Father of our Nation.
Anushka Sharma: This Gandhi Jayanti, we salute the teachings of the man who's truly Made in India.
Taapsee: "Hate the sin, not the sinner" MK Gandhi. Gandhi Jayanti
Swara Bhasker: Mahatma Gandhi more relevant for India than ever before! Gandhi Jayanti.
Nandita Das: Remembering Gandhi is to remember the importance of truth and non-violence. As it's a holiday, maybe you could watch 'Manto' who too believed in the same values, though he imparted them very differently. Through his life and his stories.
Ritesh Sidhwani: A shining example of courage and strength. An inspiration to us all and may we learn from his resilience. Happy Gandhi Jayanti.
Raveena Tandon: Remembering our Father of the Nation on his birth anniversary
Just want to wish for peace, humanity, love and happiness today! Happy Gandhi Jayanti to everyone.
KayKay Menon: Two Great Souls born on this day, who gave us two undying principles - "Ahimsa" and "Jai Jawan, Jai Kisan". This Nation will always be indebted to you! Mahatma Gandhi Lal Bahadur Shastri
Raghu Ram: Happy birthday, Bapu! The world is a better place today because you passed through it Gandhi Jayanti.
-IANS