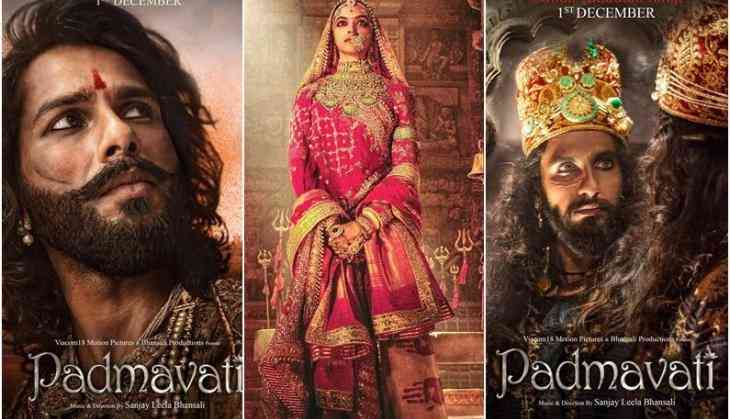 Big shock! Sanjay Leela Bhansali's Padmavati release postponed till January due to controversy
There is a bad news for the fans who were waiting for the grand release of Sanjay Leela Bhansali's Padmavati, as the film has postponed till 12th January 2018 due to controversy regarding the film. Well, it is also being told that the film has been postponed because the censor board (CBFC) will not be able to clear the film till 1st December.
This is to notice that since the film has announced the makers are facing controversy and the Rajput Karni Sena is totally against the release and content of the film, they have allegedly said that Bhansali is disrespecting the honour of Rajputs through this film. Since the trailer has come out the Rajput Karni Sena is protesting against the film and they have even threatened the filmmaker Bhansali and leading actress Deepika Padukone.
Official Media Statement on @FilmPadmavati. pic.twitter.com/dlq9TIpDow

— Viacom18 (@viacom18) November 19, 2017
ALSO READ: Famous novelist pens down an emotional letter to Deepika Padukone about Padmavati controversy
According to a source, the film has now been postponed till 12th January as the CBFC (Central Board of Film Certification) could not be able to clear this film till its previous slated release date 1st December 2017. The CBFC doesn't want to take a risk on this serious issue based film which is already in the controversies. They don't want to repeat the same mistake what they had faced with Udta Punjab.
Also Read - Not just Padmavati, Rajput Karni Sena protested against this Bollywood film also
It is also being told that the central government has asked the makers to push the release date of the film as they don't want any hectic environment during the elections of Gujarat.
Also Read - Padmavati row: Alauddin Khilji attacked Chittor for this reason, not because queen Padmavati?
Well, this is surely a big blow to the makers and also the leading stars of the film. Talking about the star cast then this film is totally a star-studded as Ranveer Singh, Shahid Kapoor, and Deepika Padukone are playing the leading roles in the film.