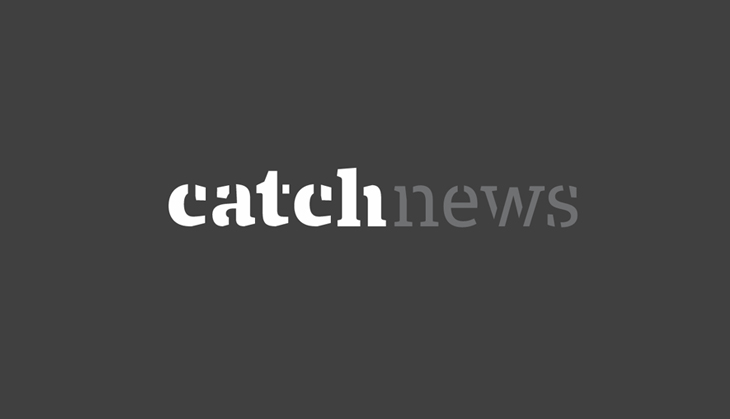 If I were to steal a few lines from the popular American writer and producer David Benioff's 'When the Nines Roll Over', I would pick , 'There are a few moments in your life when you are truly and completely happy, and you remember to give thanks. Even as it happens you are nostalgic for the moment, you are tucking it away in your scrapbook.'
And one actor who is lately picking a few cherished moments from his scrapbook is, the all time super star of Bollywood . Many may say, 'Weekend is the beginning of a new life for another week ahead' but for Mega star Amitabh Bachchan a weekend begins with going down the memory lane and cherishing the 'good old times.'
Big B, who was recently shooting in Thailand for his upcoming movie Thugs Of Hindostan, is left behind the wilds and chills of the land and returned back to Mumbai to feel the warmth of his Home. And this is the time when he yet again got nostalgic and shared a couple of rare pictures from the past. The pictures were rare captures with his wife Jaya Bachchan, son Abhishek Bachchan and co-star Zeenat Aman. He also shared a picture of a popular film magazine Filmfare from those days.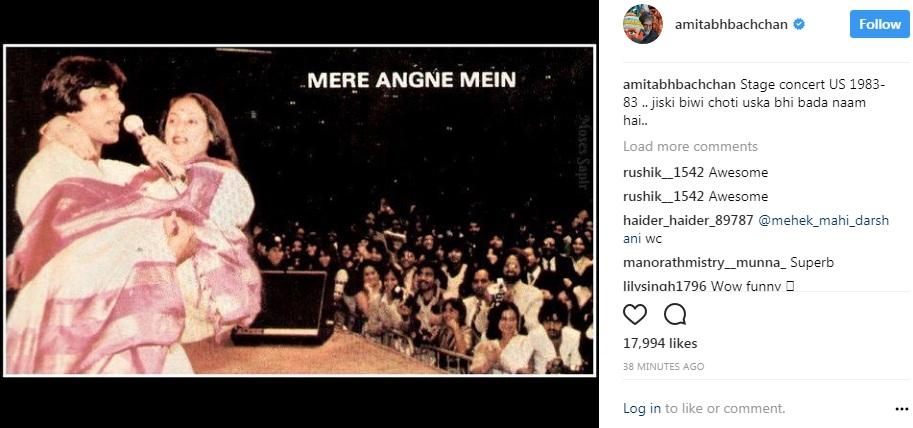 Stage concert US 1983-83 .. jiski biwi choti uska bhi bada naam hai..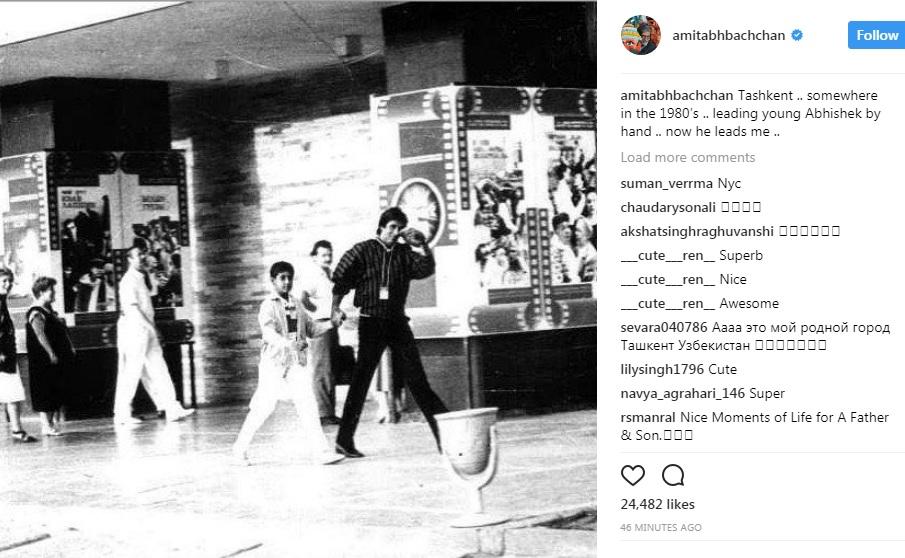 Tashkent .. somewhere in the 1980's .. leading young Abhishek by hand .. now he leads me ..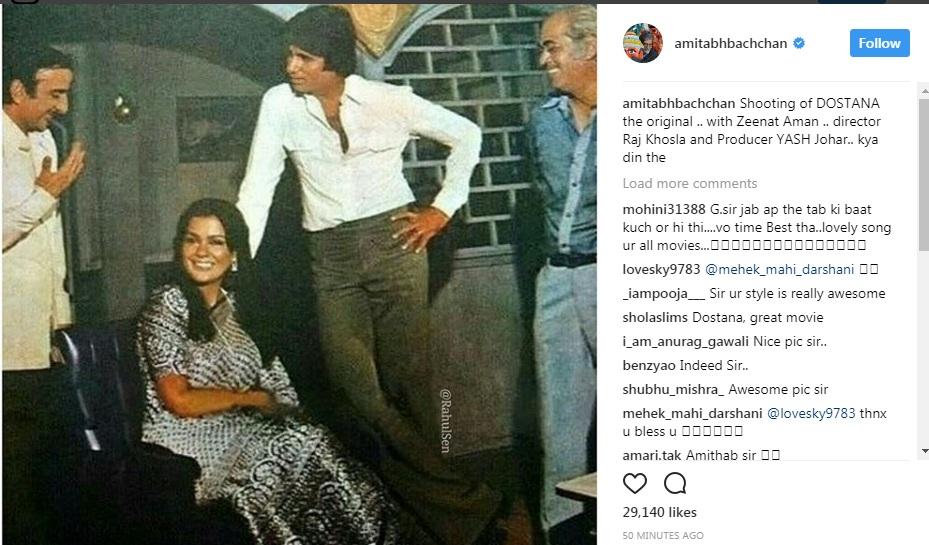 Shooting of DOSTANA the original .. with Zeenat Aman .. director Raj Khosla and Producer YASH Johar.. kya din the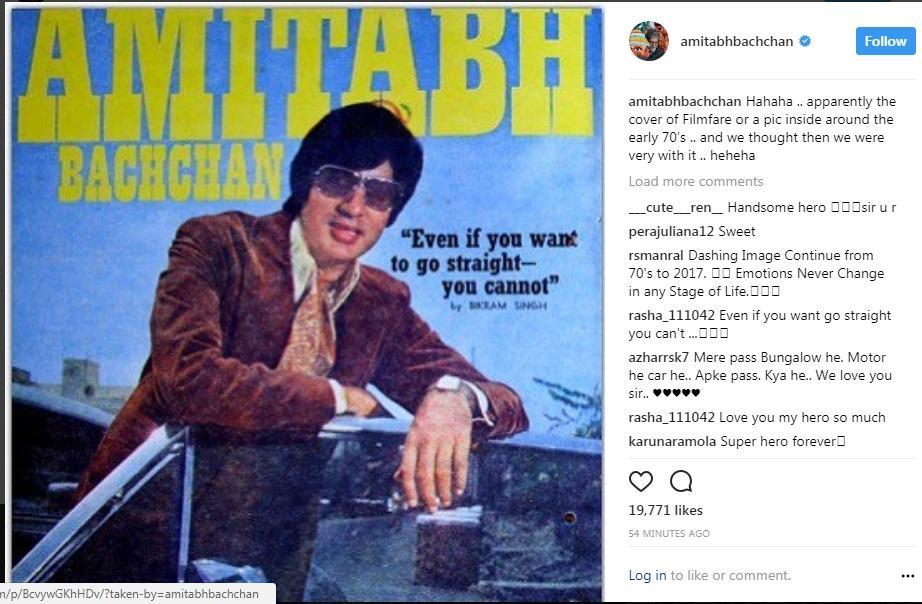 Hahaha .. apparently the cover of Filmfare or a pic inside around the early 70's .. and we thought then we were very with it .. heheha