Priyanka Chorpa Salman Khan
Priyanka Chopra's exit from Salman Khan starrer film Bharat has clearly hurt the superstar and he is not in the mood to forget it any cost. This is when Salman Khan was asked about Priyanka's exit he said "Does she even want to work in India?"
Salman said this in the trailer launch of the film Loveratri in Delhi, and this statement shows that Salman Khan is totally upset with what Priyanka did and came out of the film just a ten days before the shoot. Now surely, Bharat exits has put a big question in front of Priyanka Chopra for her career in India.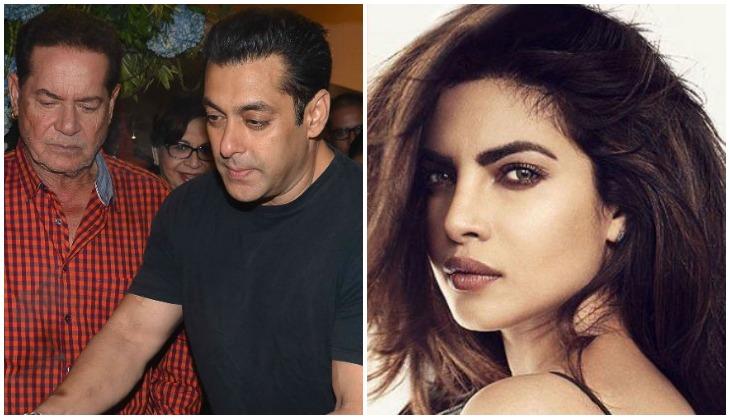 Bharat Salman Salim Khan
Meanwhile, the team of Bharat decided to not talk about Priyanka Chopra's exit and even Salman Khan decided to not to talk about it. However, media is continuously asking for it and Bharat actor Salman Khan who is busy in the promotions has to open up about the incident.
Also Read - Shahid Kapoor walks out of Imtiaz Ali's next film; Is Ranbir Kapoor in the line up?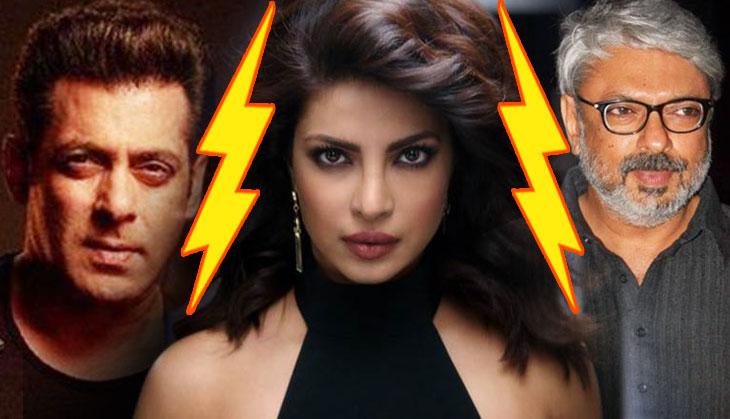 Salman Khan Priyanka Chopra
Also Read - Gold actor Akshay Kumar targets Aamir, Shah Rukh and Salman Khan, says 'Even I can earn 300 crores with Rowdy Rathore 2 but...'
Bollywood Hungama quoted a close friend of Salman Khan, "Salim Saab (Salman's father) had very clearly briefed Salman not to talk about Priyanka Chopra at the trailer launch the Khan family's son-in-law Aayush Sharma's film. But Bhai being Bhai and hence thoroughly impulsive, he couldn't hold himself back beyond a point because he was not in the wrong in this matter. It was highly unprofessional of Priyanka to back out of Bharat in such a careless manner."