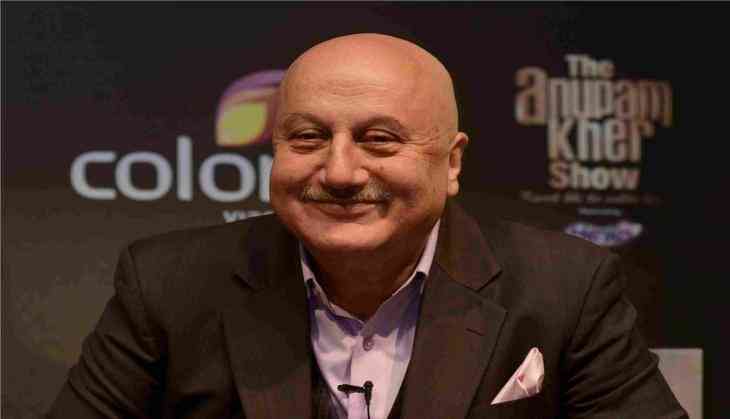 'It took me three years to start from the roads of Mumbai and then making it on my own,' said Bollywood actor Anupam Kher, who is known for voicing his opinions over various issues, be it Kashmiri Pandits or the Gurmehar Kaur row.
The 61-year-old actor, who was in the national capital to promote his upcoming film 'Naam Shabana', while talking exclusively to ANI, said this when asked about the nepotism debate that is going on in the industry.
The actor shared, 'There is a great sense of satisfaction when you make it on your own or when you start from the scratch.'
Sharing more about his struggles, the critically acclaimed actor said, 'I have survived in the industry for 32 years and have done 505 films and have never looked life like that.'
Anupam Kher, who is always seen standing for something that he feels is right, said, 'I feel, I am free and have the fundamental right to voice my opinion over what I feel is right. Being vocal about my nation or any issue won't affect my work and will never create problems for me in terms of getting films.'
Kher further said that cinema is a 'part of his life' and is 'not his life', so nothing can stop him from voicing against what he feels is right as he is the citizen of this country.
The discussion on nepotism was sparked off after actress Kangana Ranaut tagged filmmaker Karan Johar a 'flagbearer of nepotism'.
Written by Neeraj Panday and produced by Plan C Studios, Shivam Nair's directorial ' Naam Shabana' is all set to release on March 31. The film also stars Taapsee Pannu, Akshay Kumar and Manoj Bajpayee.
-ANI