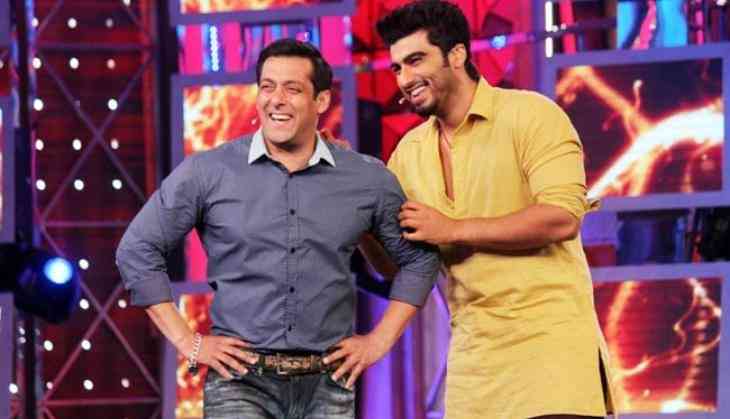 Anees Bazmee hints of replacing Salman Khan with Arjun Kapoor in No Entry Mein Entry
Salman Khan starrer multi starring film No Entry was a super hit at the box office and since its sequel has announced, the audience and the makers were thinking that superstar will surely continue in this part also. Now the director Anees Bazmee clearly has said that if Salman does the film then it is great if he is not interested he will be replaced.
On the other hand, there are lots of speculations are going on about the sequel of this superhit franchise but the makers have not said anything official about it. This is is to notice while the promotions of Mubrakan were going on the filmmaker announced that he is ready with the script of No Entry Mein Entry and once Salman says yes he will start it. Well, it looks like that the makers are still waiting for the dates of the superstar and Salman still has not said anything about it yet.
Anees Bazmi is a recent interview told, "Salman Khan is a great actor, he is a star and if he becomes part of the film then it will be amazing but if he doesn't want to do it then will consider any other actor according to the script. Whenever Salman becomes part of any film it gives benefit to the project."
Well, this is to notice that a few weeks earlier there were the reports that filmmaker Anees Bazmi is impressed with Arjun Kapoor's work in Mubarakan so now he is looking Arjun as the replacement of Salman in the franchise.