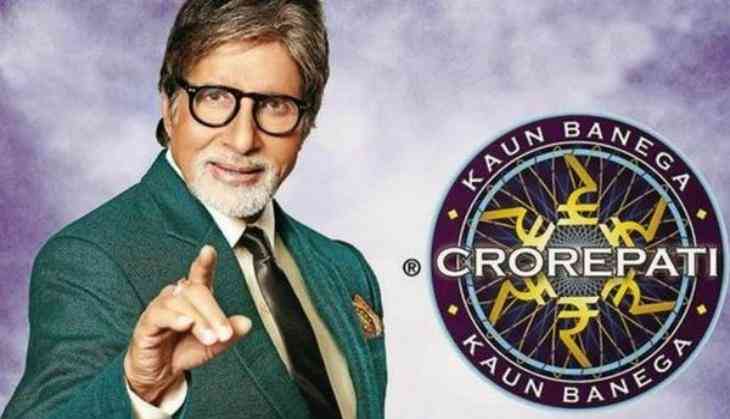 No one can forget how megastar Amitabh Bachchan won over the Indian masses when he forayed into television in 2000 as the host of the iconic quiz show 'Kaun Banega Crorepati' (KBC).
The 75-year-old is all set to don the host's hat again for its tenth season. On Tuesday he made "KBC official with the media" after which he penned a heartfelt note on his blog.
"It's been 18 years of KBC," wrote the veteran star while adding, "..and this be the 10th season .. barring a few interludes and it being hosted by Shah Rukh (Khan) and several stars for different regions of the nation, when it runs in their State, this programme has been the anchor that has provided life changing moments for the common man and woman .. and that really is the attraction ever .."
Big B further said that hosting the reality game show is not a cake walk for him as every episode comes with a challange.
"Many assume that it would be a cake walk for me , but NO .. each episode has had its fair share of worry and nerves and anxiety .. but it must be said that without the support of the cast and crew of KBC this manner of efficiency and presentation would never have been followed," he added.
The legendary actor also talked about the moment when it was decided that he would be the host of KBC.
"Right from our first visit to England to witness live the show 'WWTBAM' (Who Wants to Be a Millionaire?) and deciding then and there that, I was on, it has been an incredible journey of joys and sorrows and achievements and the reversal of fortunes," he remembered.
The 'Brahmastra' star then paid his gratitude to the show's crew "that work silently yet efficiently to get me on and off the floor during the recordings, and to provide such immaculate assistance .. I spend most of my time with them, and when it's time to leave there is a heavy heart that climbs up upon us."
Amitabh Bachchan has been a part of the iconic game show for eight seasons.
(ANI)