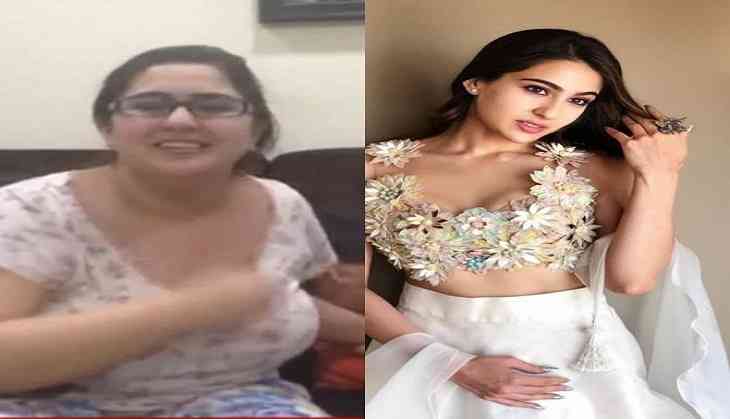 A lot of new faces made to the Bollywood industry this year and one amongst those is Sara Ali Khan, the daughter of Saif Ali Khan who made her debut through Kedarnath opposite Sushant Singh Rajput and will soon be seen in Simmba opposite Ranveer Singh. Sara is a star kid but that's not what makes her stand out. It is the contagious energy that she has, the glow on her face and the charm in her eyes that catches everyone's attention.
Sara, just like the others in her family went out to Columbia University for her education and it is only there she finally made up her mind for acting. But what came in her way was her weight which was 96 kgs about which she was really open about ever since the day she came here. The journey from being fat to getting fit was not easy and an overnight one but the ay how she was open about having PCOD and weight is really commendable.
ALSO READ: Dilliwaliye singer Neha Kakkar, post breakup with Himansh Kohli, is doing something which will surprise you! See pics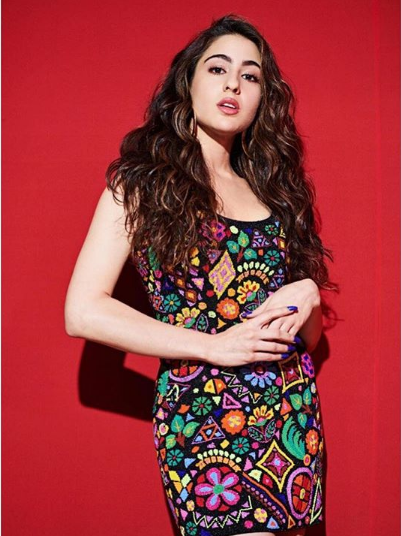 SARA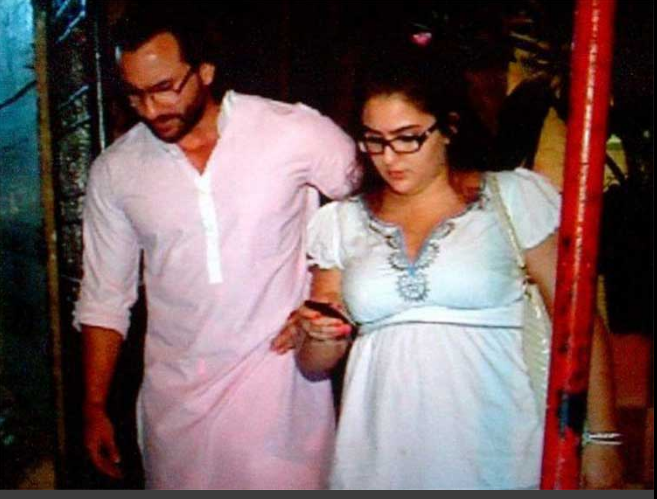 SARA WITH SAIF
Sara is definitely an inspiration as far as fitness is concerned. Even when she attended the popular chat show Koffee With Karan along with her father, she was quite vocal about the same and openly answered all the questions that came her way. She said that it was because of Polycystic Ovarian Disease that she gained so much weight which she eventually managed to get rid of.
Sara said, "I was 96 kgs. 'It will be almost rude to call you fat,' is what you (Saif) said. Actually, I had PCOD. I still do. And, because of that, I think I put on the amount of weight that I did. Because of that, there was also like a hormone problem." Saif, who accompanied her asked is the pizzas she used to eat played any role in the same to which she said, "Of course, I used to eat a lot. I did have a good time. I was a regular kid. It made it very hard for me to a. lose weight and b. the hormone level was very high. So, as you can see, there is a level of delusion that was in me...I was confident, I was delusional."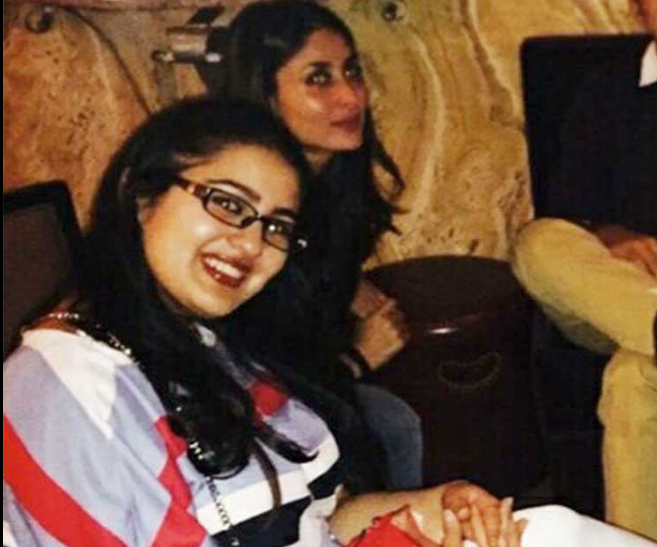 SARA WITH KAREENA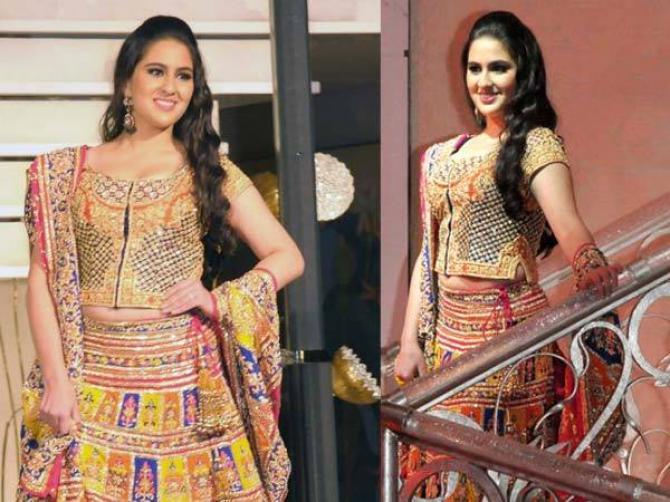 SARA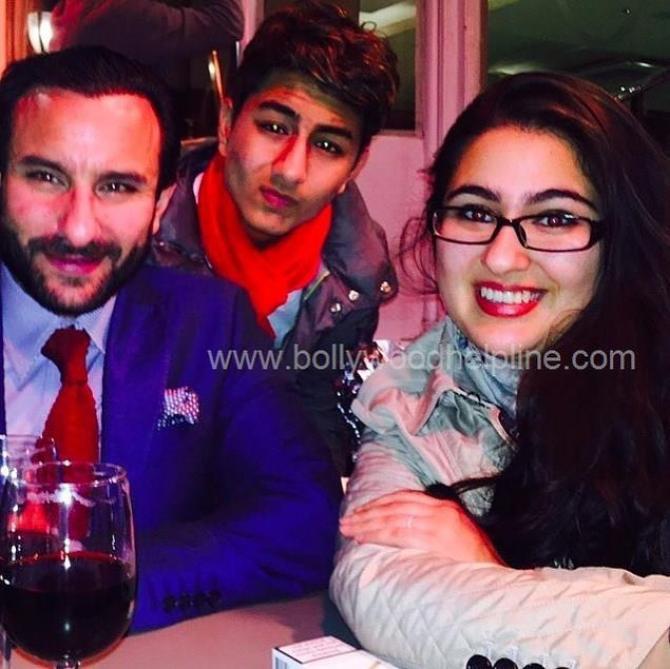 SARA WITH FATHER AND BROTHER
She said, "You know, I lived on 110 on Broadway and there used to be a Pizza place called Tom's Pizza. And for the first two years of my college, I have eaten so much of that pizza. I didn't even realise that there is this Vitamin shop, right next to Tom's Pizza, where you get these protein bars, salads. I think that was it, the movement from Tom's Pizza to Vitamin shop. And somewhere in the middle of that, I lost weight."
ALSO READ: Splitsvilla 11: And the winner of Sunny Leone, Ranvijay Singha's show is...
Sara has worked a lot to achieve that fit body. Not just vigororus exercise in the gym but she also plays tennis with her father and brother Ibrahim Khan. When asked about gyming, she said, "Everyday. Running to Bollywood music on the treadmill as fast as I could. It was gyming and eating right."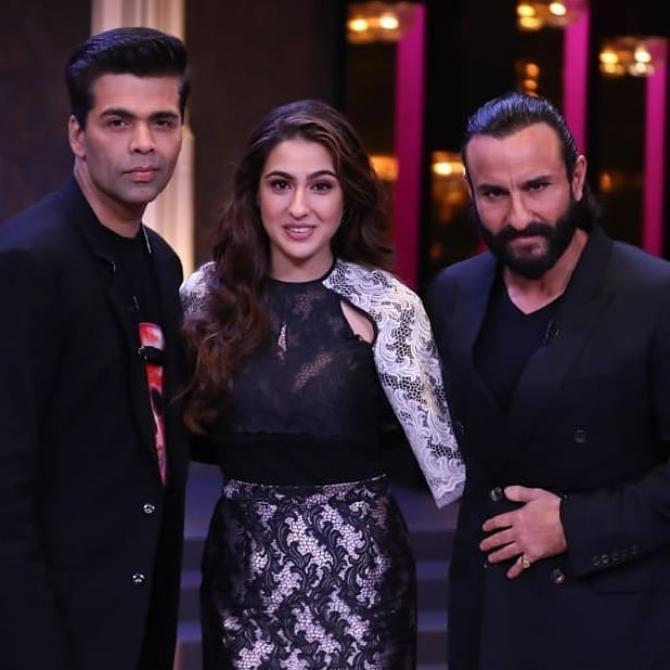 SARA ON KOFFEE WITH KARAN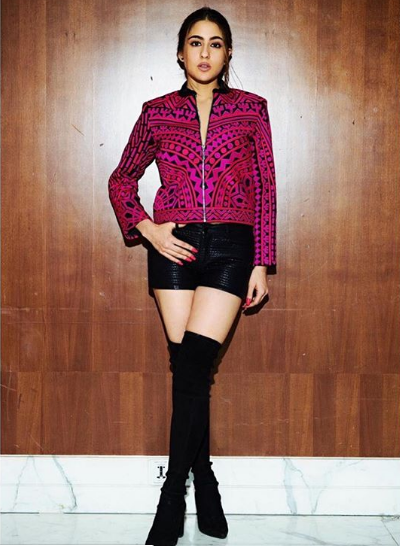 SARA
That is definitely an inspiring journey for everyone! What do you have to say? Let us know and stay tuned to us for more updates!
ALSO READ: Manikarnika actress Ankita Lokhande is getting married to her rumoured boyfriend in 2019 after moving on from Sushant Singh Rajput