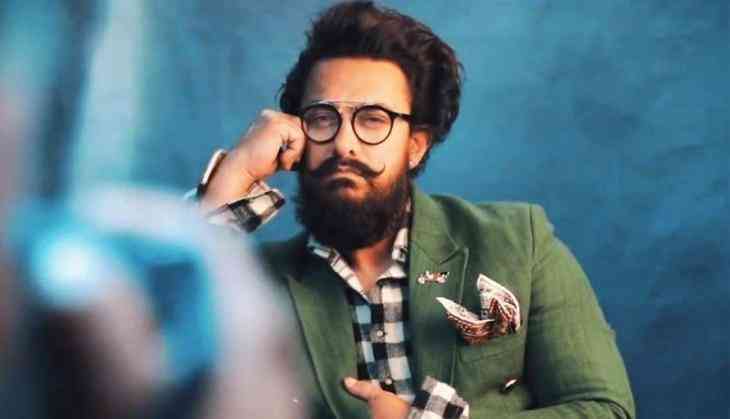 Aamir Khan was keen to do Mogul, a biopic of Gulshan Kumar but the allegation of sexual misconduct against the director Subhash Kapoor, Aamir decided to move out from the project. However, Aamir Khan finally has come on board once again and the actor confirmed it in an interview to a leading daily.
Aamir told that he "feels differently about things right now" and that's why he has decided to return to the film. Aamir Khan talking about his return said, "I couldn't sleep at night because I used to constantly feel that my actions have inadvertently caused a person, about whose guilt I have absolutely no idea, to lose his right to work and earn a livelihood,"
IT'S OFFICIAL... Aamir Khan reverses his decision... Decides to work with director Subhash Kapoor in #Mogul... The Gulshan Kumar biopic will star Aamir in central role.

— taran adarsh (@taran_adarsh) September 9, 2019
Aamir further said that he and his wife Kiran Rao decided to meet some of the women who had worked with Subhash Kapoor earlier. "What we found is that, without exception, all of them spoke very highly of him. Not only did they not feel any discomfort with him, but rather they went out of their way to praise him. They said that he looked after everyone on his set with great care," he added.
It was in October 2018, when Aamir Khan decided to come out of Mogul and the decision was taken after one legal case against Subhash Kapoor came out during MeToo movement.
Aamir talking about his decision of coming out of Mogul said, "Well, Kiran and I were producing Mogul and I was acting in it. When we were doing the film, we did not know that there was a case against Mr Subhash Kapoor. I believe it is a five- or six-year-old case. We are not too much in the media space, so I guess it slipped our attention. Last year, during the #MeToo movement, mention of this case came up. That's when we got to know about it, and we were most disturbed. Kiran and I spoke about it at length. We were in a big dilemma for more than a week."
October 10, 2018
Aamir here also discussed that how he came on board and how Bhushan Kumar convinced him. He revealed that as a producer he offered the film to Akshay Kumar and Varun Dhawan but both the people didn't want to do it. "Then Bhushan [Kumar] said, 'You've done your best, aap puri duniya ghoom kar aa gaye ho, lekin mere father ka role karna aap hi ko hai. It's written that you'll be doing the film'. And the fact is that I love the script, and it's a great role, so I said yes," said Aamir Khan.
Also Read - Rishi Kapoor alongside Neetu Kapoor returns to India after 11 months of cancer treatment