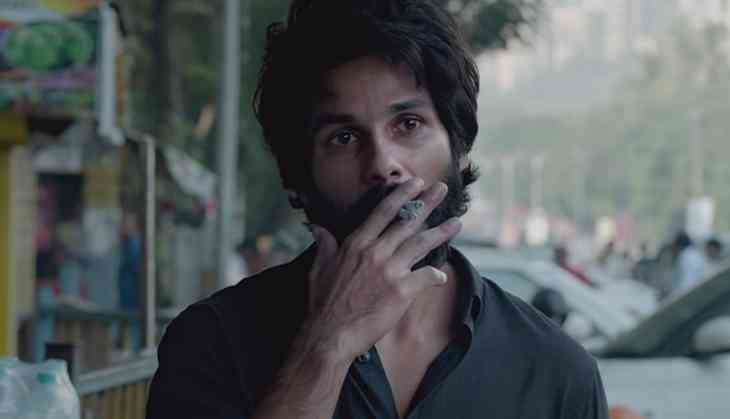 Kabir Singh Shahid Kapoor
Shahid Kapoor finally got his due with the amazing box office collection of the film Kabir Singh. Shahid and Kiara Advani starrer film turned out biggest blockbuster of the year 2019, especially it went on collecting 200 crores just in 14 days. The actor although faced a lot criticism over his character of Kabir Singh that was allegedly the symbol of toxic masculinity. Few of Bollywood celebrities were also not happy with the film.
However, there was a section of the film industry that really impressed with the performances of lead actors and the chemistry between Shahid and Kiara. Especially, everyone is appreciating for the performance of Shahid Kapoor as Kabir Singh. The craze of Kabir Singh is not going to down soon and recently a fan of Shahid shared a still of Kabir Singh on Twitter. The fan caught something special in the film that shows the dedication of Shahid Kapoor.
A Twitter user shared the picture of one shot in Kabir Singh when Shahid Kapoor (Kabir Singh) hugs Kiara Advani (Preeti) when he gets to know that Preeti is pregnant with his child. The scene comes in the climax and it was so emotional scene that moved out everyone. The user noticed that Shahid actually had goosebumps while hugging Kiara in that scene and it shows that he was into the character.
Even I didn't notice that. The director Sandeep told me after he saw the edit. Amazing that you caught it. https://t.co/7GXKPaO5wz

— Shahid Kapoor (@shahidkapoor) October 8, 2019
The user sharing the picture wrote, "When the actor brings the character to life and feels his emotions, the audience will be glued to the screen. @shahidkapoor actually had goosebumps when #KabirSingh got to know that he's going to be a father. Respect, Shahid."
While replying to Shahid also told that even he was not aware of it and first time director Sandeep Reddy Vanga told him about that when he saw the edit.