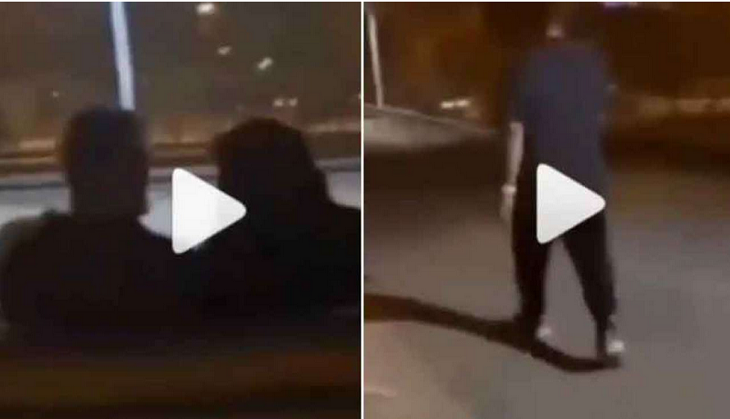 Screenshot from the viral video
A video of a woman busting her husband cheating with another woman has gone viral on social media and stirred massive reactions from netizens.
In the video, the husband can be seen sitting with another woman inside a park in the early morning. He was caught red-handed by his wife who also recorded the video of his act.
After spotting her husband with his girlfriend, the woman asked him, "Accha to ye jogging ho rahi hai". When the husband saw his wife has caught him with another woman, he started running and left the place within a few seconds.
Also Read: Wife catches husband red-handed with another woman; know what happens next
It seems like that the man used to meet his girlfriend by telling his wife that he is going out for jogging in the morning. However, his wife decided to follow him to check what he exactly do. Finally, she left shattered after spotting him with another woman. When she confronted him, he ran away.
In the video, she can be heard saying, "Ruko, tumko meri kasam hai ruko, baat suno, kasam di to aur bhaag rahe ho, accha aao ghar pe."
Watch Video:
The viral video was shared on Instagram's one of the memes pages. Netizens are slamming the man for cheating on his wife.
One of the users said, "Feeling so sorry for the wife. She still believes that her kasam will stop him."
Another user wrote – "Wow! kya zamana aa gaya hai"
However, many people called it a fake and scripted video.
What do you think about this viral video?
Also Read: Husband left heartbroken after spotting his wife with another man on Google Maps