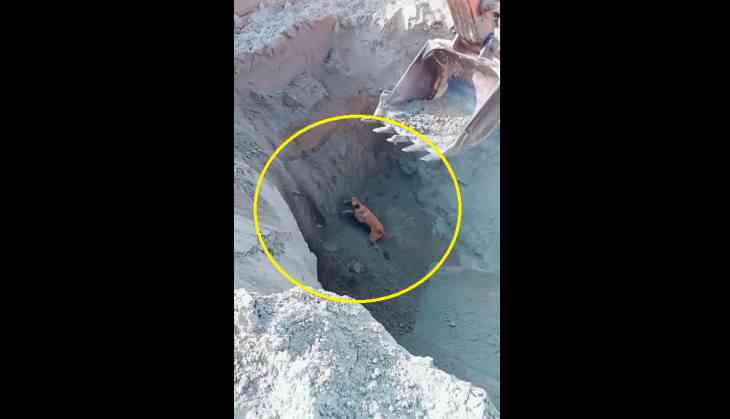 A video of an excavator crane operator rescuing a poor dog that fell into a pit has won the hearts of internet users, and has gone viral.
In the 35-second video, the excavator crane operator can be seen rescuing the dog, which was stuck in a pit, with the help of the crane. The first attempt was not successful, as the poor pooch fell back into the pit after trying hard to climb out. In the second attempt, the dog hopped into the crane's bucket and was successfully pulled out of the pit.
The heartwarming clip was shared on Twitter by user who goes by the name @Thefigen with a caption, 'rescuing'.
Wtch here.
Rescuing...pic.twitter.com/2r0pia9sPx

— The Figen (@TheFigen_) March 24, 2023
Since being shared, the clip has garnered over 4,29,000 views and more than 18,300 likes.
Twitter uses in one word praised the crane operator for rescuing the poor pooch.
Here are some interesting comments.
Also Read: Viral Video: Rare drone footage of volcanic eruption goes viral on internet
How long was the dog digging that hole?! 🤠

— Cliff (@realnyteams) March 24, 2023
Well done to the digger man.

— Cecilia (@cecilianph127) March 24, 2023
Amazing ! The survival of a dog and a crane operator saving the dogs life !

— Pam Cota (@PamCota9) March 25, 2023
So lovely to watch🥺
But if this was my dog, she'd probably go back down😭

— Moyhin.lens 😈🤍 (@Moyhin_) March 24, 2023