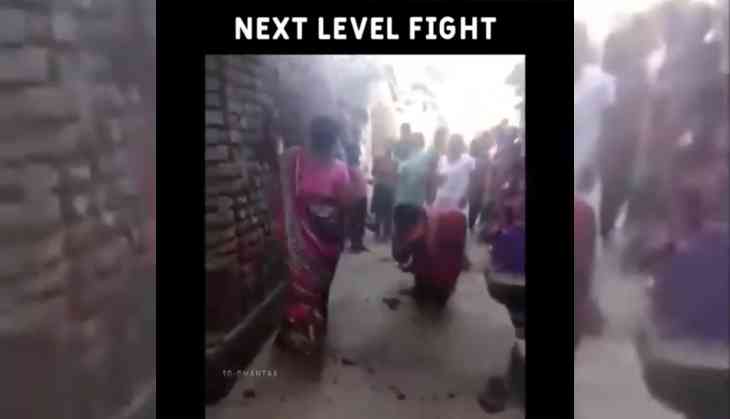 Viral video showing two women fighting in a bizarre way
Internet is the best place where one can find bizarre and unusual things from across the world. Sometimes we find some hilarious things that left us in splits. One such freakish fight video has gone viral on social media wherein two women squabbling with each other.
However, the bizarre thing that grabbed the eyeballs was when the women started throwing dirt at one other.
Also Read: Woman misbehaves after her order takes a long time; her rude gesture caught on cam
The fight video between two Indian women from an unidentified location has gone viral on Instagram.
During the fight, the women can be seen indulging in mud-slinging. After watching the whole video, it appears that the two women are neighbours and due to some reason they got involved in such a dirty fight.
As it can be clearly seen in the video, the two ladies started throwing trash in front of each other's house. Within a seconds, they started throwing dirty water from the drain.
Interestingly, other residents were watching the fight without any interruption between the two women.
Watch Video:

The viral video was shared on an Instagram account called Ghanta. Undoubtedly, it is the next-level fight between the women. The video has garnered over one lakh likes and has been viewed over 50 lakh times.
Netizens wrote hilarious comments on the viral video.
One of the users wrote, "Swatch Bharat..Sundar Bharat"
Another quipped, "The man standing there is the true wall for his house"
"Bacteria viruses fungi corona be like :- dono bach ke rahoo me aa rha hu abb," another netizen commented.
Also Read: Amid coronavirus fear women fight over toilet paper in store; video goes viral