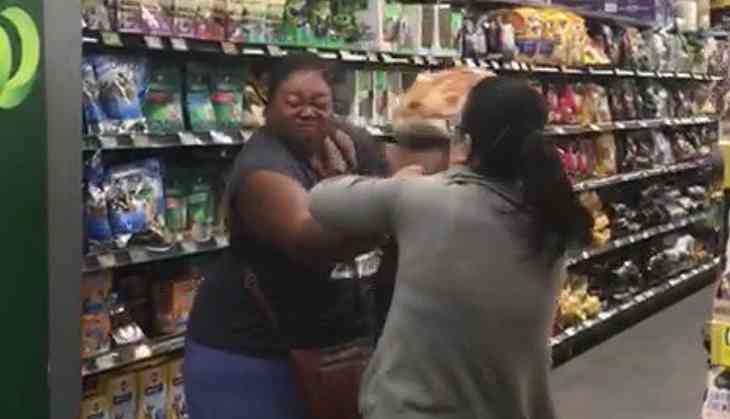 Coronavirus outbreak has caused panic amongst the world. In a bid to protect themselves people are running towards masks, hand sanitizers. Amid this fear, a video has surfaced the Internet in which women are fighting for toilet papers in Australia.
As per the reports, in Australia people are getting panic for loo rolls and the proof can be seen in this viral video which has garnered over 4 million views on Twitter.
The video has emerged that shows women were seen fighting over toilet paper rolls at a local grocery store in Sydney.
The video has given a captioned, "Score another reason to buy online and not enter a store for #toiletpaper"
The viral clip begins with an altercation between before they started a verbal argument. Out of three women, two women were believed to be mother and daughter. The duo was seen shopping with a curt, stacked high with toilet paper packs.
"I just want one pack!" confronted the other woman to the pair. "No—not one pack," one of the women was saying. Later, the trio can be seen grabbing each other and then blaming each other for the dispute.
Later, a man believed to be the staff member who came in and took the cart.
See complete video:
Score another reason to buy online and not enter a store for #toiletpaperpic.twitter.com/KgUM1zkGge

— Brian Davis (@svsfo) March 8, 2020

According to media reports, the mother and daughter were both criminally charged. While the other woman was not charged, describing her as the victim.
The insane fight of women is doing the rounds on all social media platforms.
Because of coronavirus scare, several videos and photos have emerged from Australia that show no toilet papers in stores and empty racks left customers perplexed.
Also Read: Coronavirus: US records over 500 cases, Trump praises response as 'great job'