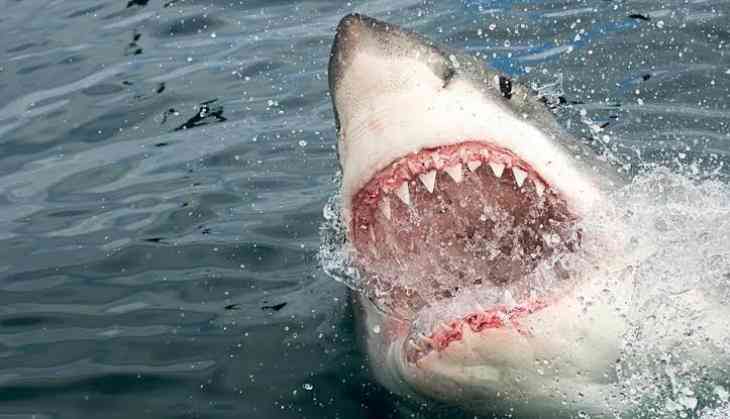 In a shocking incident reported from Thailand's Phuket where an eight-year-old boy punched the face of a ferocious shark.
This daring act of a little boy has gone crazy viral on social media. The reason will give you nightmare.
The incident took place when the boy named Napat Chaiyarak Christenko was swimming with his Ukrainian father in the sea, reported Bangkok Post.
Also Read: Shark attacks 16-year-old surfer; spine-chilling video goes viral
The shark pounced on the boy and clutched his right calf between its teeth. Due to this, the boy started screaming in pain and tried to kick away the shark. When the shark didn't let him go then the boy punched in the face of the aquatic animal.
After getting the dose from the little kid, the shark fled into the deep waters and left him.
The boy's parents come to rescue their child and pulled him back up from the water.
He was immediately rushed to the hospital where he was treated over the weekend.
According to the Thai media outlets, the boy remained calm after the attack and told doctors that he was having pain in his leg.
"I felt a pain in my leg and looked down and saw the shark biting me. It was the most painful thing ever. I punched it to make it leave me alone," Christenko told doctors.
The bite was by a barracuda that was about 80-120 centimetres long, doctors told after examining the marks. Napat got 33 stitches to close the wound.
While the shark specialists differ on this and told that the wound was given by a blacktip reef shark or a bull shark, prominently found in the Andaman Sea.
Also Read: OMG! Man jumps onto great white shark to save his wife; see video