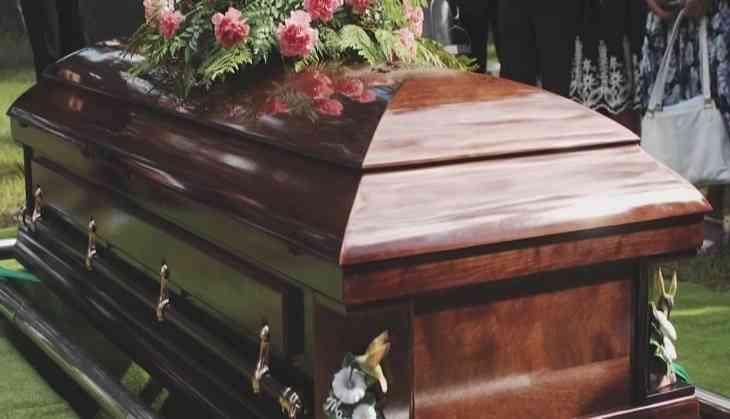 Coronavirus has wreaked havoc all across the globe and the cases are skyrocketing day-by-day. Amid this pandemic, many people have lost their near and dear ones. Due to the coronavirus, our lifestyle has completely changed and also left many traumatized with its effects. In a bid to get rid of the fear of COVID, a group in Japan has found a bizarre technique.
According to a report in Reuters, a Japanese group is trying to take people's minds off Coronavirus by putting them in coffins which are surrounded by chainsaw-wielding zombies.
People who are in Tokyo could try this offbeat way to take out the fear of COVID-19 from their mind just lying inside a 2-meter (6 and a half foot) long box. The person who is resting inside the coffin, will hear horror stories and also will be able to see the actors acting while lying inside the coffin. To give more thrills, some fake hands will also poke customers lying in the coffin.
Coordinator Kenta Ivana of the production company 'Kovagasettai' told about this idea that "the pandemic is stressful, and we hope people can get a bit of relief by having a good scream."
The company also added that this 15-minute show called 'Scare Squad' will also give chance people to scream loud that will make them tension-free.
Also Read: This UK's third oldest university is the site of paranormal activity; read haunted story
One of the customers named Kazuhiro Hashiguchi, 36, revealed about his experience.
He said, "Many events were cancelled due to Coronavirus. I was looking for a way to get rid of my stress. After spending around $ 7.60 on the show, I feel good".
In Japan, 1,034 new coronavirus cases were reported on Friday.
Also Read: Spooky! Man left horror-struck after seeing 'ghost' in white dress; see pic