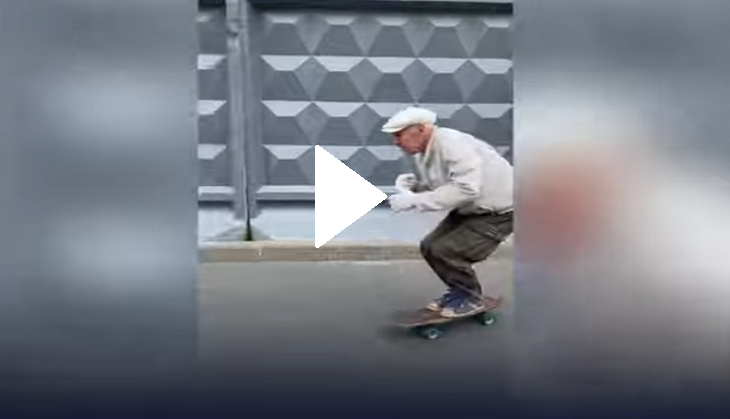 Viral video of 73-year-old man showing off his skateboarding skills
Riding a skateboard is not an easy task as it requires a lot of practice and dedication. Generally, we have seen young people showing their skills on a skateboard. But, this skateboarding video of a 73-year-old man will leave you stunned.
The septuagenarian man named Igor, who is from St. Petersburg, Russia, is winning the Internet for his amazing unique form and sense of style on a skateboard. After watching his video, one would surely believe that age is just a number for people who never give up their dreams.
The clip of Igor was originally recorded by Max Timukhin, who posted it on his Instagram page, said Igor is also a skier, which no doubt inspired that distinctive form.
Later, the video went viral on other social media platforms too.
In the clip, Igor can be seen riding on the board effortlessly and he is also seen enjoying his ride.
Igor has been skateboarding since 1981 and now we know where perfection comes from. "Igor is 73-years-old. Igor rides his board since 1981," read the caption of the video.
Watch the video here:
Meanwhile, the video has gone crazy viral on social media. It has garnered over 12 million views on Instagram. Netizens also left awe-struck after watching the amazing skills of Igor on a skateboard.
A user commented, "Legend." Another wrote, "Igor smooth as butter"