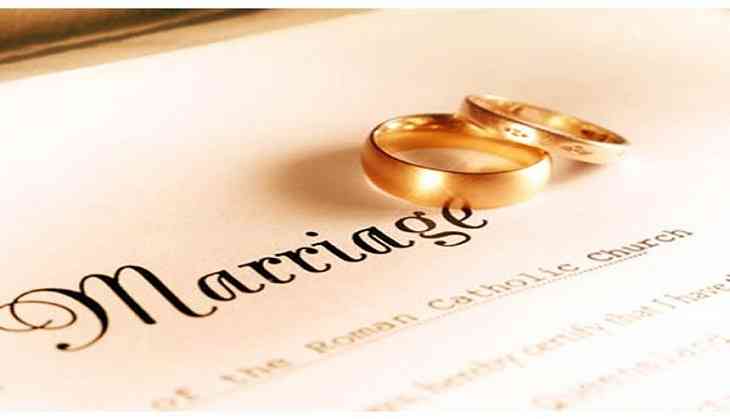 A strange wedding post has surfaced on the internet from Indonesia, where a man has taken wedding vows with his rice cooker. This viral post has created a stir on social media.
The Indonesian man named Khoirul Anam shared a series of pictures on his Facebook account last week that showed him dressed up in a wedding suit for the ceremony. The bizarre thing about the marriage is that he also decked up his rice cooker for the occasion.
In the pictures, Anam can be seen sitting along with his kitchen appliance as the marriage was solemnized.
Also Read: Groom runs away from wedding venue; know shocking reason
One of the pics also shows him kissing his cooker. While in another image, Anam can be seen signing the marriage papers.
He shared the pictures with a caption, "White, white, loving, obedient. I don't have much to say, I'm good at cooking. Ideas .. warm again.. without you my rice is not cooked"
See Anam's bizarre wedding post:
The above post of Anam has amused social media users. His post has garnered 7.7k likes, 1.2k comments, and 9.8k shares.
Also Read: Oh No! Photographer falls into swimming pool while recording wedding ceremony; hilarious moment goes viral
Another surprising thing about this bizarre wedding was that after four days of Anam's wedding, he divorced the rice cooker, citing that it could only cook rice. He announced his divorce on Facebook.
Undoubtedly, the whole wedding was not less than a social media stunt for getting some likes and comments on the social media platform.
According to some local news reports, Anam is a well-known celebrity in Indonesia, who frequently participates in such offbeat stunts to entertain his followers.
Also Read: Groom wears never-seen before 'sehra' at wedding; netizens make fun of him