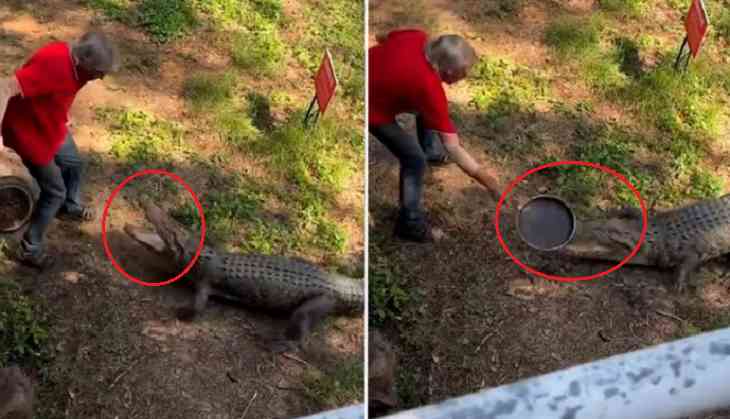 Screenshot from the viral video
An Australian pub owner has found a hilarious way to ward off a giant crocodile. The footage of the incident has gone viral on social media.
In the clip, Goat Island Lodge's owner Kai Hansen, also known as "King Kai", used kitchenware after the angry crocodile came into his backyard.
Also Read: Man finds crocodile in his courtyard; know what happens next
When a pub owner from Northern Territory came face-to-face with the ferocious reptile, he took a frying pan to fend off the reptile.
Watch Video:
In the footage, Kai Hansen is seen hitting the crocodile not once but twice on the snout with the frying pan. However, the reptile is seen trying to bite Hansen before he defended himself.
Rattled by the attack, the crocodile turned back and went away from the area.
As per media reports, this is not the first time when Hansen's encounter the massive reptiles; he lost his dog to a crocodile in 2018.
Also Read: Scary Video! Crocodile attacks king cobra; watch what happens next