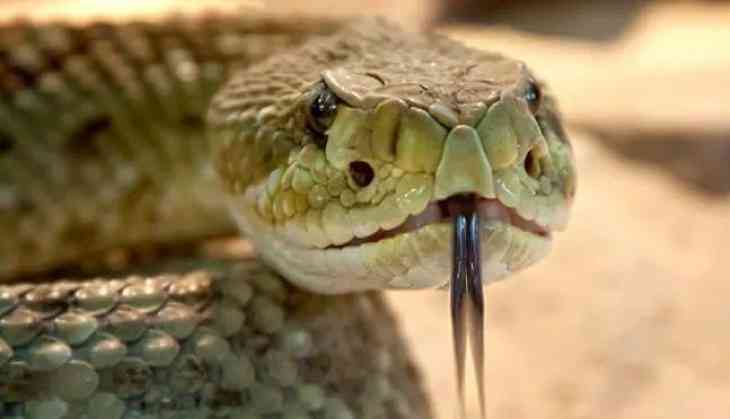 In a horrifying incident, a 45-year-old tribal man allegedly killed a snake after biting it. The incident took place in a remote village in Odisha's Jajpur district.
Know why he killed a snake:
According to reports, the man identified as Kishore Badra, a resident of Gambharipatia village under Salijanga panchayat under Danagadi block, was returning home after working in his paddy field on Wednesday night, and then a snake bit him on his leg. In a bid to take revenge on it, Badra managed to capture the serpent and bit it to death.
Also Read: Scary! Python vomits out dog after devouring it; video will give you goosebumps
Badra told that something bit on his leg when he was returning home last night. He then switched on his torch to check what it was. He left shocked after seeing a poisonous krait snake. In order to take revenge on the snake, he immediately took the snake in his hands and bit it repeatedly, killed the snake on the spot.
Following the incident, he came back to his home with the dead snake and revealed the whole story to his wife.
Soon, the news spread in the village like wildfire. Some people advised Badra to visit the hospital, but he refused to do so and instead went to a traditional healer to seek advice on the same night.
However, the snake bite and Badra biting the snake had no serious impact on him.
Also Read: Video of two-headed snake swallowing mice goes viral; watch at your own risk