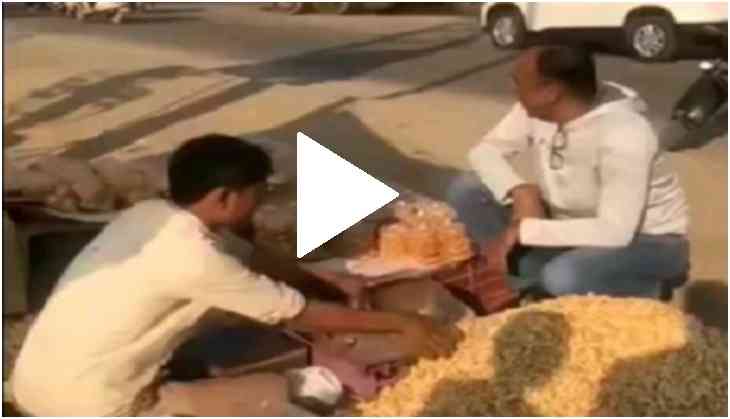 Looking for a daily dose of laughter then this viral video of a peanut seller will make you burst into laughter. The video was posted by an Instagram user named 'ghantaa' along with a caption, "Hisaab Barabar Hai".
In the video, a man can be seen sitting on the side of a road to buy peanuts from a vendor.
When the seller prepares to pack his order to pack, the man starts putting some peanuts in his pocket free of cost. Thinking that the seller is not able to understand his trick, therefore, he continues to sneak a handful of peanuts into his pocket.
The hilarious twist in the video was that the seller gave him a taste of his own medicine. The seller asked the man to look behind him and then sneakily dropped some peanuts into the pile while packing them.
Watch Video:

Since the video is being shared online, it has garnered several likes and comments.
One of the users said, "Jaisi karni waisi bharni".
Another said, "Ye banda oversmart nikla"
Also Read: Man shares hilarious hack to cut tomato with chocolate; can you do that?