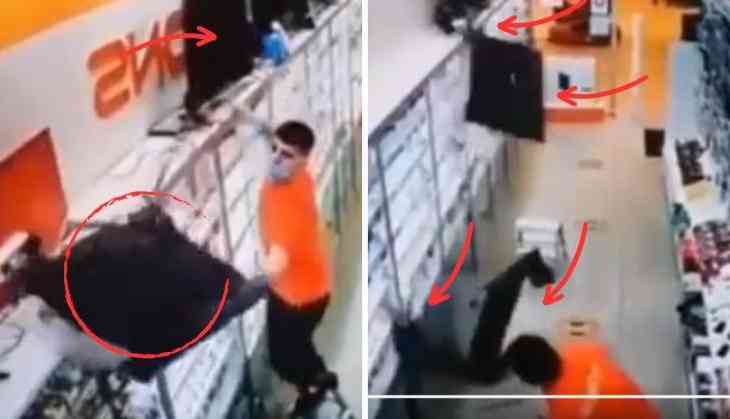 In a hilarious incident at an electronics store, an employee's attempt to align the TV sets ended in disaster. He was trying to make the TV sets look neat and orderly on the shelves. However, things quickly went awry when the employee accidentally knocked over one of the TV sets.
The TV set fell and the attached cable pulled the next one in line, which also fell. This turned into a domino effect as many TV sets were displayed on the shelf, connected by one electric cable.
March 31, 2023
All the TV sets connected with electric wire started falling down like dominoes. The employee, in a confused and panicked state, tried to stop the falling TVs but to no avail.
Thankfully, there were no customers in that part of the store at the time of this incident, and no one was injured.