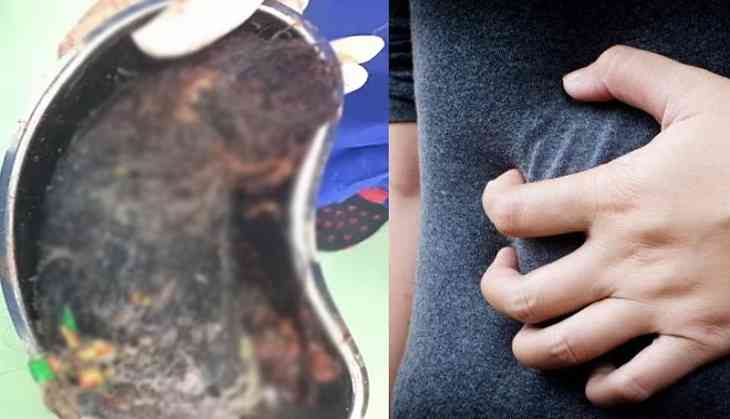 A shocking case has come to light from Tamil Nadu where city hospital doctors removed more than half kg of human hair and shampoo packets from 7th class girl student's stomach.
The 13-year-old girl student was having a complaint of a frequent stomach ache for the last few months. Therefore, her parents took her to the private VGM Hospital here.
During the treatment, doctors found a ball-like object in her stomach and then, the doctor decided to remove it by endoscopy, hospital chairman V G Mohanprasad said.
As the attempt failed, it was decided to operate to remove the foreign particles, he said.
Accordingly, surgeon Gokul Kripashankar and team conducted the surgery and successfully removed the hair and the empty shampoo packets from her stomach, the doctor said.
Check out the picture of hair and plastic pieces like empty shampoo packets removed from her stomach: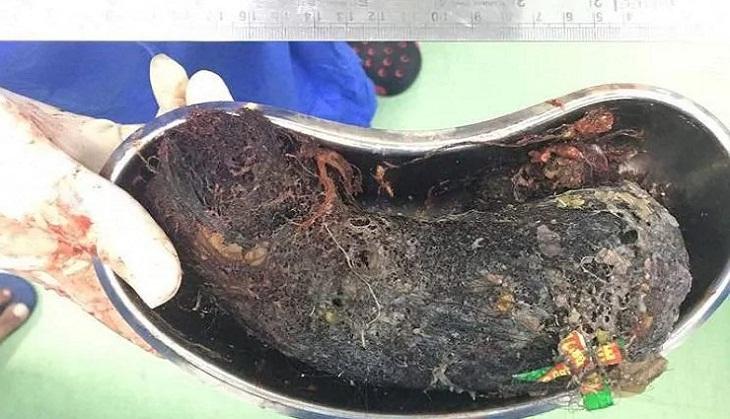 According to the reports, the girl was mentally upset due to the death of a close relative due to which she started consuming objects like the empty packets and hair, which accumulated in her stomach and cause severe pain.
Meanwhile, the surgery has been done successfully and the girl has recovered fully.
-WIth PTI inputs
Also Read: Shocking! UP govt school student thrashed to death for not buying guava for classmates