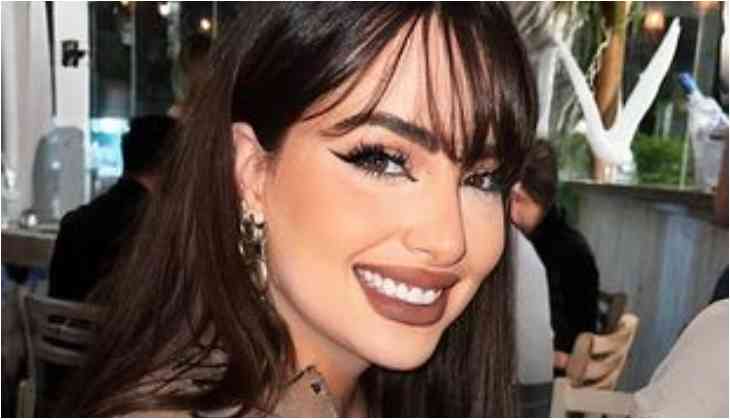 Brazilian beauty influencer Jessica Cardoso
In a shocking and bizarre incident, a Brazilian beauty influencer scratched off a chunk of her cornea with a fake nail.
Jessica Cardoso revealed that she felt like someone had just stabbed her into her eye.
She further said that it was the worst night of her life when her evening was ruined because of this painful accident when she was getting ready.
Also Read: Tattoo goes wrong! 25-year-old model lost eyesight after black ink injected to her eye [PIC]
Cardoso has also shared images of her bandaged eye on her Instagram on Tuesday.
Brazilian beauty influencer Jessica Cardoso
Sharing the painful story with her 3.8 million followers on Insta, Cardoso revealed that the injury was caused by her tapered nails, she received plenty of sympathy after the hospital dash.
The 30-year-old beauty influencer said she scratched her eye with her talon-like extension while she was with her friend and fellow influencer Camila Pudim.
Jessica Cardoso explained, "I did my nails, which were tapered. I, not being very clever, went to scratch my eye and as I moved, my fingernail ripped out a bit of my cornea. That's what the doctor said."
She further added: "I did not see anything on my nail so I thought I just scratched my eye. But according to the doctor, a piece really came off."
Cardoso told her Instagram followers: "It was the worst night of my life. When I tried to open one eye, the other eyelid started to strain. It felt like there was a knife hurting my eye."
Meanwhile, she is following the doctor's recommendations and is currently taking eye drops and painkillers. The beauty influencer further told that she would be able to see normally again after her treatment.
Also Read: Woman thinks husband was ignoring her message after night out; what happens in reality will shock you