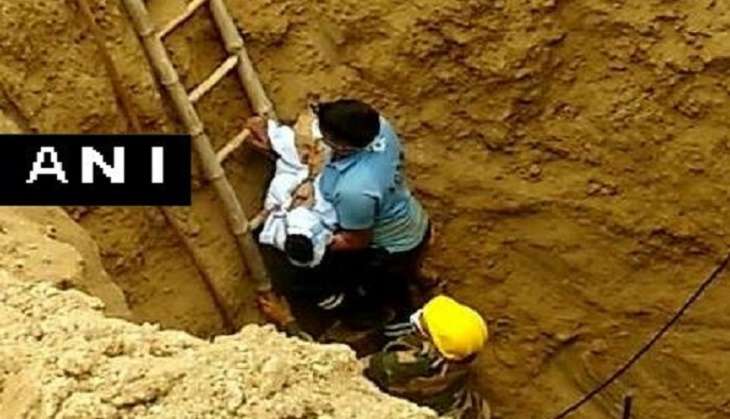 A two-year-old boy, who fell into a borewell in Gwalior on the evening of 22 July, has succumbed to his injuries.
He was rescued on 23 July and rushed to a local hospital where he was declared brought dead.
The boy, identified as Avi Pachauri, had fallen into a borewell in his father's field while playing.
The rescue team, who arrived on the evening of 22 July, were worried about the lack of movement and the presence of several-foot-long snakes moving around him, as seen with a video camera that was lowered into the well.
This is the third such incident in the state in the past year, raising questions about the preparedness of the government to deal with and stop such crises. In both the past incidents, the children died before rescue personnel reached them.
The BJP legislator from Bhind, Mukesh Chaturvedi, has said that he would raise the issue in the state assembly and meet chief minister Shivraj Singh Chouhan to check such incidents.
--With inputs from agencies