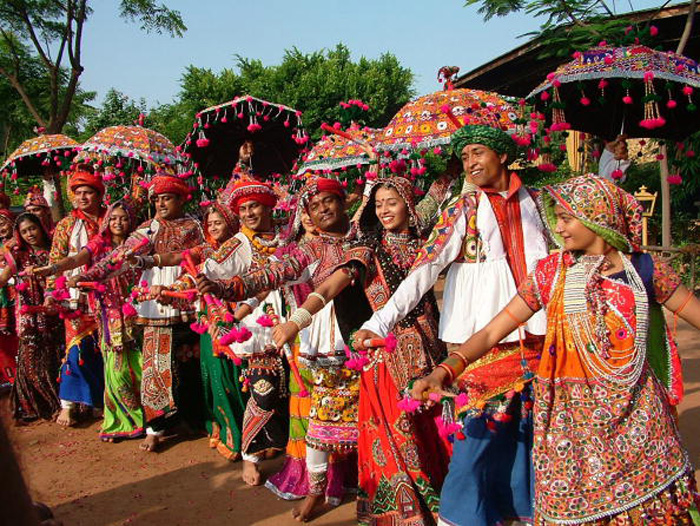 Garba events are a major highlight of the Navratras. But lately, the colourful event, often ends up becoming the centre of controversies and communal statements.
Just like last year, this year too reports of Garba organisers banning Muslim men from entering Garba events have started trickling in.
The reason being given too is the same as last year. Fears of love jihad, the alleged activity of Muslim men luring Hindu women into a romantic relationship and then forcing them to adopt Islam, is what is driving the ban.
The Times of India reported today that Muslims in Mandvi taluka of Kutch have been banned from entering all Garba venues this Navratri. The ban has been imposed by Garba organisers and Hindu Sangathan Yuva Morcha, a local saffron outfit.
One of the organisers told the paper: "Navratri is a religious festival in which devotees worship the deity of strength for nine days. We are also concerned over the rising number of cases of love jihad." However, there are other stringent measures being planned to ensure that religious purity of the events is maintained during the nine-day festivities.
Even Hindus will be allowed to enter the event only after applying tilak and sprinkling copious amounts of cow urine. Last year too there were calls from VHP and some BJP leaders to ban Muslims from entering Garba events.
Usha Thakur, a legislator from Indore and the BJP's state vice president had demanded last year that all Garba organisers must ban Muslims from entering the events as they could "seduce Hindu girls". Interestingly, Navratras have traditionally been a festival where Muslims have been involved - in kite-making for Uttrayan, crackers for Diwali, manufacturing of dandiyas and stitching 'trendy' outfits for the Garba.