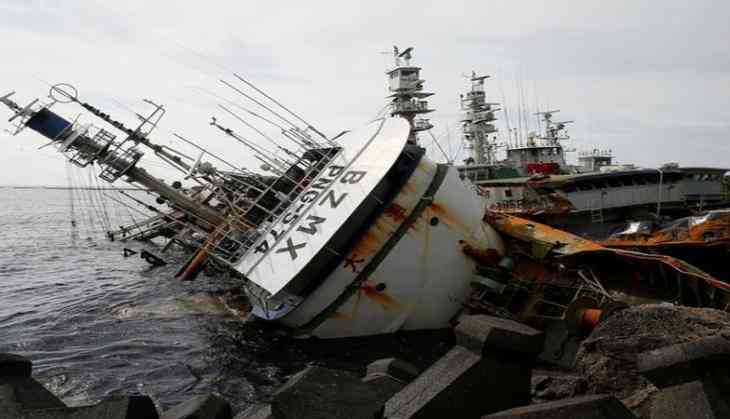 At least 32 people, including two Bangladeshis, are reported missing after a ship and an oil tanker collided off the East China coast over the weekend.
It is being reported that a majority of the 136,000 tonnes of oil condensate that was being carried by the tanker, has caught fire.
The Daily Star quoted the transport ministry in China, as saying that apart from the two Bangladesh crew members, 30 Iranians have also been declared missing. Twenty-one Chinese crew have been rescued, it added in a statement.
Foreign media reports said that the accident happened 160 nautical miles east of Shanghai.
China has reportedly sent specialised "cleaning ships" to the mishap site to minimise environmental damage.
The collision is being investigated.
-ANI