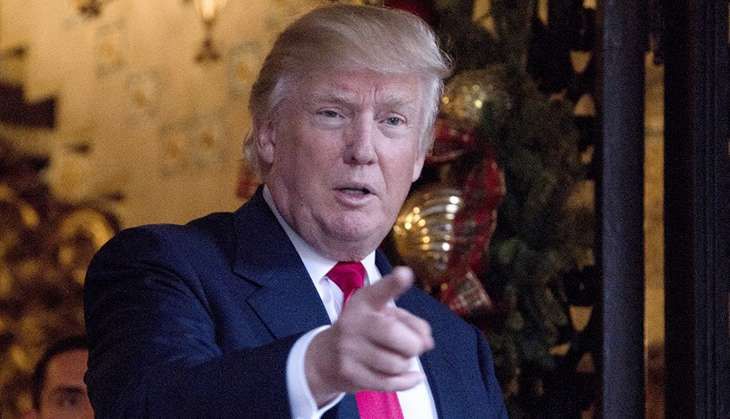 The US will send a "clear signal" to China that it must abandon its artificial islands in the South China Sea, Donald Trump's secretary of state pick Rex Tillerson has warned, hitting out at the communist giant for its "extremely worrisome" activities in the disputed waters.
"We're going to have to send China a clear signal that first, the island-building stops, and second, your access to those islands also not going to be allowed," the 64-year-old former ExxonMobil CEO told the Senate Foreign Relations Committee during his confirmation hearing on 11 January.
"China's activity in this area is extremely worrisome and I think, again, a failure of a response has allowed them just to keep pushing the envelope on this," he said in response to a question.
The former oil executive said China's island-building activities in the disputed waters and its declaration of an air defence identification zone over the Japanese-controlled Senkaku islands in the East China Sea were "illegal actions".
"They are taking territory or control or declaring control of territories that are not rightfully China's," he said, asserting that "building islands and then putting military assets on those island is akin to Russia's taking of Crimea."
He said it is a "threat to the entire global economy" if China is allowed to somehow "dictate" the terms of passage through these waters.
"So this is a global issue of great importance to many, many of our important allies, but certainly to people in the region," Tillerson said.
"We find we are where we are and we just have to deal with it, and the way we've got to deal with it is we're going to have to show back up in the region with our traditional allies in Southeast Asia and I think use some existing structures to begin the re-engagement," he said, adding that there is USD 5 trillion of economic trade going through those waters every day.
Throwing enough hints that the US will adopt a strong stance against China under a Trump Administration, he said, "I think part of where we struggled with China is we do have important economic relationships. Our economies are intertwined. But we've got to step back and look at all of China's activities."
He said there are international processes for dealing with that and China should respect those international processes.
"Some of their actions have already been challenged at the courts in the Hague and they were found to be in violation," he noted.
China claims almost the whole of the resource-rich South China Sea (SCS). Its claim, however, is strongly contested by the Philippines, Vietnam, Malaysia, Brunei and Taiwan.
An international tribunal -- whose jurisdiction Beijing rejected -- ruled last year that there was no legal basis to such claims.
-PTI