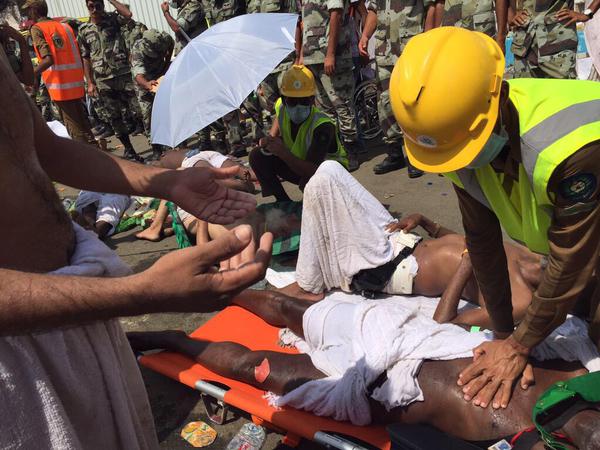 A second tragedy has struck Mecca within a span of two weeks. At least 717 people have reportedly been killed and 850 are injured in a stampede outside Mecca during Haj. Two Indians including a a woman from Telangana identified as Bibi Jaan from Ranga Reddy district near Hyderabad is among those killed
The tragedy happened even as Muslims worldwide are celebrating the holy day of Eid al-Adha. An estimated 2 million pilgrims traveled to Mecca for the celebration.
Read: Helpline numbers for Haj stampede victims
Just two weeks ago, over a hundred people were killed in Mecca when a construction crane fell inside the crowded Grand Mosque.
Read: Holy and unsafe? Tragedies at Haj over the years
Ministry of External Affairs (MEA) spokesperson Vikas Swarup said in a tweet "Our Mission in Jeddah continuously monitoring situation in Makkah following tragic stampede. No confirmed casualties at this point of time."
Further details are awaited.