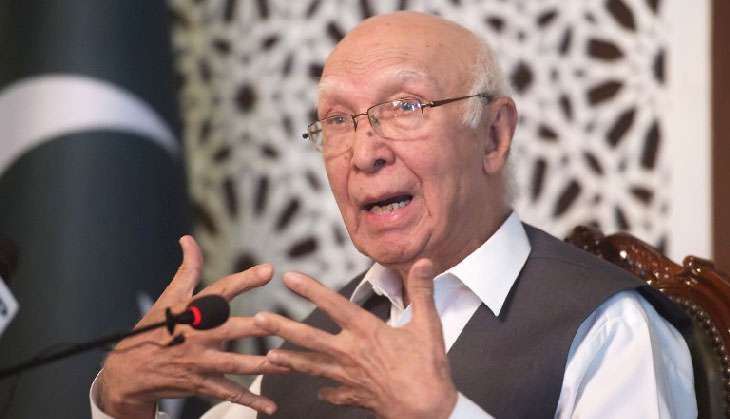 Pakistan has vowed to defend its borders, waters and space against any attacks by the neighbouring country, however, reiterated its stance that it would not respond in any kind to Indian aggression.
Adviser to the Prime Minister Nawaz Sharif on Foreign Affairs Sartaj Aziz, speaking in the National Assembly on Friday hinted that talks with India will take place only if Kashmir issue is included in the agenda.
"We are ready for a dialogue with India if the Kashmir issue is included in [the agenda]," the Dawn quoted Aziz, as saying in his eight-minute-long speech on the floor of the house.
Alleging that Indian forces have defied all international norms by attacking an ambulance at the LoC, he said that the situation has escalated following the attack in which 11 persons were killed.
Also Read: 1 soldier, 2 militants killed in encounter in Kashmir's Bandipora district
Aziz said that India wants to divert the world's attention away from the Kashmir issue.
The adviser further said the Kashmir cause is actively being taken forward by Pakistan since Prime Minister Nawaz Sharif delivered his speech at the UN General Assembly
"It is an indigenous freedom movement...led by youths. We will continue [to offer] political, diplomatic and moral support to Kashmiris," Aziz said.
Urging political parties to keep away from making political points on the Kashmir and the LoC, he said that it gives a wrong message to the rest of the world.
Asserting that Pakistan would not come under any pressure, Aziz said that a befitting response would be given to India for any aggression in the border areas.
--ANI