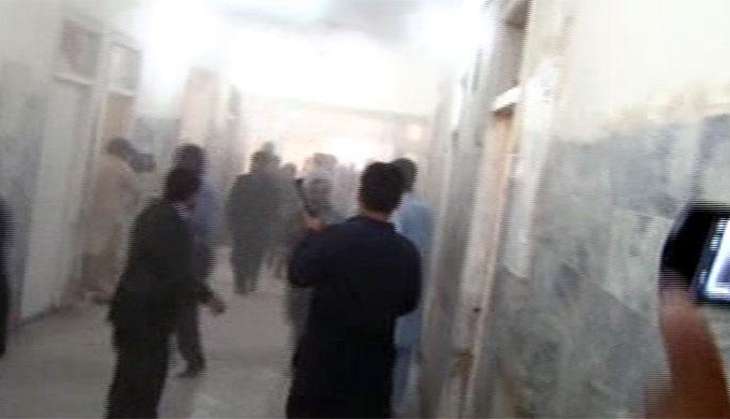 At least 30 people were killed and several others injured as a bomb blast ripped through Quetta's Civil Hospital in Balochistan on 8 August.
The bomb went off near the main entrance to the hospital, outside the emergency ward. Panic stricken people rushed to take safety, triggering a stampede and adding to injuries. The assailants also reportedly opened gunfire after the bomb went off.
The attack is reported to be an aftermath of the murder of Balochistan Bar President Bilal Kasi at the hands of unidentified armed assailants on 8 August.
As a part of a planned attack, the suicide bomber targeted a group of lawyers who had gathered at the hospital premises to mourn the death of their colleague Bilal Kasi, who had been killeearlier in the morning on his way to court. Most of the injured in the blast are being reported to be lawyers.