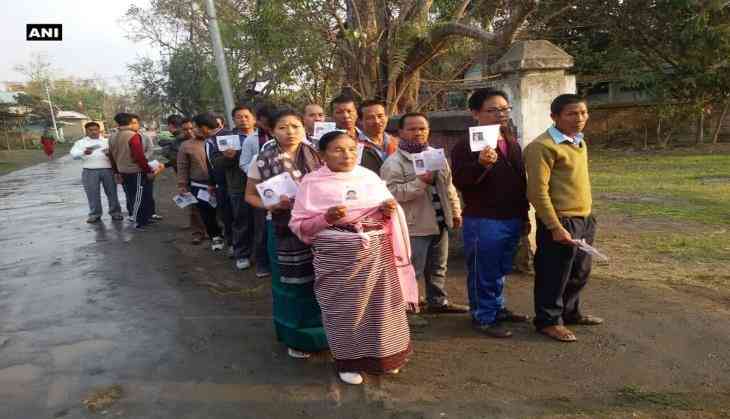 The Election Commission of Nepal has said that it has almost completed its preparations for commencement of local elections slated for 14 May, 2017 and will even run a voter education program to ensure its success.
The commission's spokesperson, Surya Prasad Sharma, told ANI, "The preparations which are needed to be made from the center for the local election are 80-90 percent complete. Now we are in the implementation phase in the district and local areas."
The commission is also set to start the voter education program, targeting a large swathe of voters across the nation.
"The Election Commission is preparing to start voter education campaign for each and every village for which we are organizing various training programs for the trainers. Training for Chief Trainers has already been completed and they will now train other trainees in all the 75 districts," said Sharma.
The electoral body is also dispatching the materials pertaining voter education to the remote areas of the country. Nepal has one crore forty lakhs and fifty four thousand eligible voters.
The commission has already completed the printing of ballot papers for 60 districts of six different shapes and of 75 types.
"We have proceeded ahead with the printing of ballot papers, which will be used throughout the nation for voting. Along with that we have started the printing of the voter Identity Card from 4 April, 2017 and all these materials will be delivered to districts by 10th of Baisakh and we are on it," the spokesperson informed.
Nepal, which used the Electronic Voting Machine in Second Constituent Assembly election in some of the districts will not use them this time pointing the complexity in using it and its unavailability.
-ANI