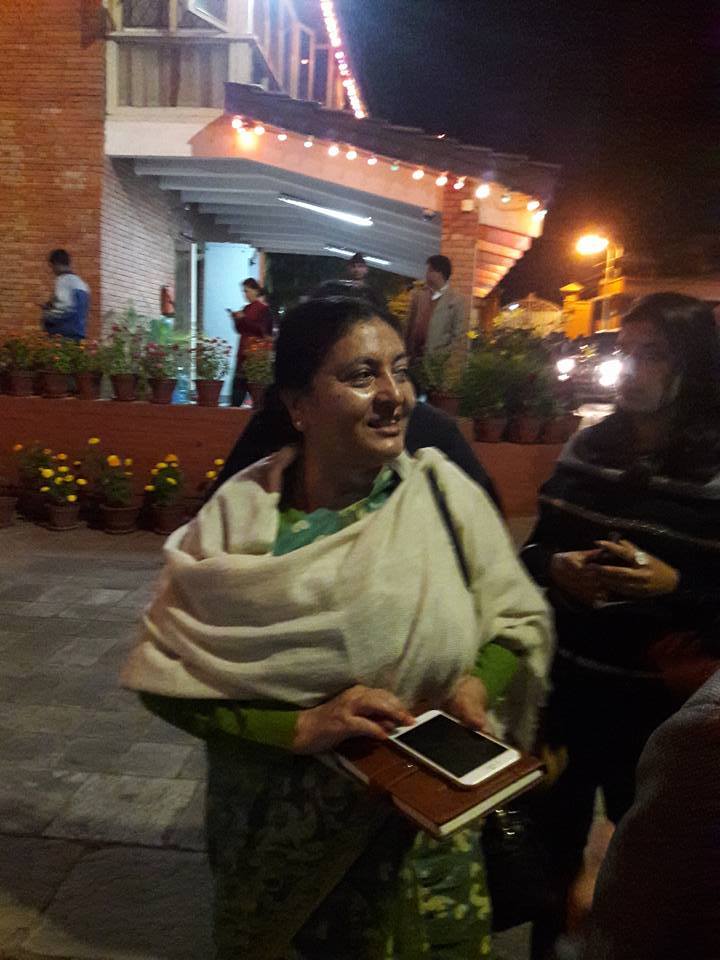 After weeks of deadlock and political turmoil over adoption of constitution, Nepal's parliament has elected a Communist leader Bidhya Devi Bhandari as its president.
She has won the election with the backing of UML's coalition partners CPN (Maoist), RPP (N) and MJF (D). Her rival Gurung received votes only from NC lawmakers.
Parliament speaker Onsari Gharti announced that Bidhya Devi Bhandari of the Communist Party of Nepal Unified Marxist-Leninist received 327 votes against her opponent's 214 in parliament on Wednesday.
Bhandari is the deputy leader of the party led by Prime Minister Khadga Prasad Oli. He was elected earlier this month and leads a coalition government.
She is Nepal's second president since the nation was turned into a republic after abolishing the centuries-old monarchy. Ram Baran Yadav remained president for seven years.
About Bidhya Devi Bhandari:
-She was born in a lower middle class Brahmin family in Guranse village of Bhojpur district in 1961.
-Bhandari began her political career by joining a student movement in 1979.
-Later on, she acquired membership of CPN and went underground to fight against the party-less Panchayat system in Morang district.
-She actively campaigns for women rights. In Nepal's reinstated parliament in 2006, her proposal got a clearing and women received 33 per cent reservation in the parliament.
With agency inputs