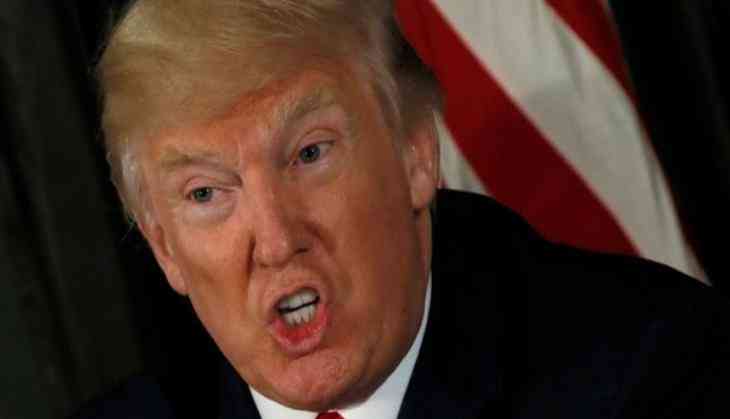 United States President Donald Trump has called for "decisive action" by all countries against the terror outfit Taliban after the suicide car bombing in Kabul claimed 95 lives and wounded 163 others.
"All countries should take decisive action against the Taliban and the terrorist infrastructure that supports them. The Taliban's cruelty will not prevail," RadioFreeEurope Radio Liberty (RFE/RL) reported, citing Trump, as saying, in a statement issued hours after the attack on Saturday.
The US President called the attack "despicable."
"I condemn the despicable car bombing attack in Kabul today that has left scores of innocent civilians dead and hundreds injured. This murderous attack renews our resolve and that of our Afghan partners," the US president added.
US Secretary of State Rex Tillerson said the Taliban's use of an ambulance as a weapon "represents an inhumane disregard for the people of Afghanistan and all those working to bring peace to the country, and is a violation of the most basic international norms."
The Taliban has claimed the responsibility for the incident, wherein an attacker driving an explosive-laden ambulance denoted the vehicle in a busy area, which is close to Kabul's Chicken Street.
This bombing is the latest in a string of deadly attacks across Afghanistan in the past week.
Earlier on Wednesday, an office of 'Save The Children' organization in Jalalabad city of Nangarhar province came under attack.
Last Saturday, the Taliban gunmen raided a luxury hotel in Kabul, killing at least 22 people, mostly foreigners.
-ANI