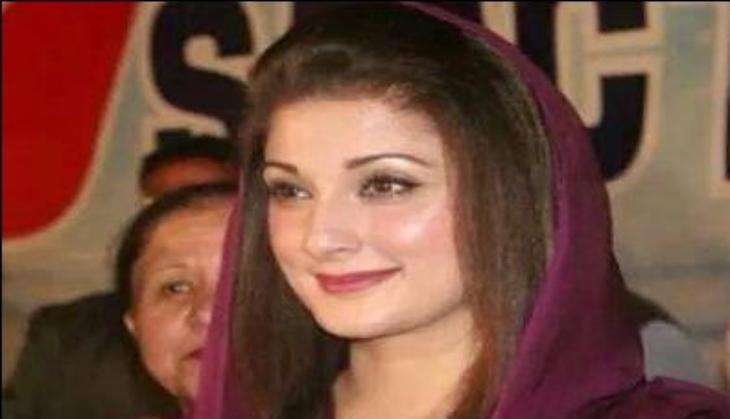 German newspaper Suddeutsche Zeitung has once again released some more documents supposedly linking Pakistan Prime Minister Nawaz Sharif's daughter Maryam Nawaz Sharif to the company that owns the Park Lane flats in London despite the Sharif family pleading innocence in the Panamagate case before the Supreme Court.
SZ Investigativ, the investigative arm of the German publication, on Thursday tweeted some more documents relating to the case.
"For public interest, the loans from Deutsche Bank AG to two offshore companies owned by [the] daughter of PM of Pakistan according to Panama Papers," the Dawn quoted the first tweet accompanied by two documents as saying.
The German publication in another tweet released redacted screenshots of email correspondence between Michael Rossiter of the Minerva Trust and Corporate Services and Sandra N. de Cornejo, Mossack Fonseca's head of compliance, as well as other internal Fonseca communications.
"In these Panama Papers emails the daughter of Pakistan's PM is clearly named as owner of 2 offshore companies & London flats," said the screenshots accompanied by the message.
The tweets once again revealed Mariam Safdar as the beneficial owner of both Nescoll and Neilsen, which are said to own one flat each in Avenfield House.
However, the Pakistan Supreme Court has repeatedly expressed concern over the authenticity of these documents as they have not been cross-examined by the court.
However, in a statement, Maryam Nawaz has already denied being the recipient or a participant in the correspondence between Mossack Fonseca and the British Virgin Islands' FIA. "Mossack Fonseca is a law firm and not a court of law and no letter of the firm could confer the title of properties on her," her statement submitted to the court said.
Maryam in her written reply submitted to the apex court on Tuesday had rejected the allegations that she was a beneficial owner of the London properties.
She also denied having correspondence between the Financial Investigation Agency of the British Virgin Islands and Mossack Fonseca.
The German newspaper earlier in a tweet said, "For those in Pakistan who doubt the role of the prime minister's daughter Mariam Safdar in Panama Papers - some of the documents. Judge yourself," The newspaper tweeted the attachments purportedly shows her involvement with Minerva Financial Services.
The tweet was accompanied by a document titled "Minerva Financial Services Limited Personal Information", which contains the personal details of Maryam Safdar.
A copy of the Maryam's old passport was also accompanied with the tweet.
Suddeutsche Zeitung was the first news outlet to receive the 11.5 million secret files from Panama-gate, which included the names of Pakistanis with off-shore holdings.
-ANI