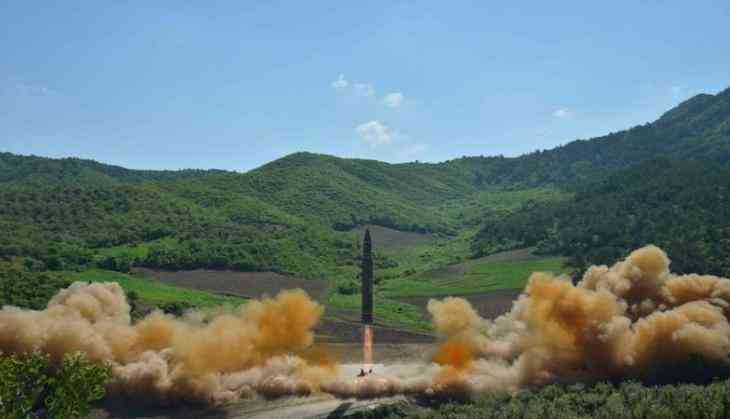 The People's Democratic Republic of Korea (DPRK) on Friday has warned of imminent nuclear war following the U.S. live-fire bombing run near its border.
In a Sunday editorial of the state-run Rodong Sinmun newspaper, the DPRK accused Washington of engaging in "military provocations," designed to commence nuclear conflict in the region.
"The Korean peninsula is the largest gunpowder area in the world with the highest risk of nuclear war, and is the largest hot spot in the world where there is always a risk of nuclear war," reads the DPRK editorial, cited by RT.
"[Washington] is surely spreading into a new world war," the Rodong Sinmun editorial asserted, adding that American military moves in the region were merely an attempt to distract from U.S. President Donald Trump's "serious crisis of power" on Capitol Hill.
Pyongyang's launch of what it claimed to be its first ICBM, the United Nations Security Council (UNSC) held an emergency meeting and the U.S. deployed two B-18 strategic bombers to the region, Sputnik reported.
While the B-18 bombing runs were escorted by US, South Korean and Japanese fighter jets.
The Pentagon, through its Pacific Command, tweeted that the runs "demonstrated America's ironclad commitment to the defense of our allies," according to RT.
Moscow has already provided evidence to the United Nations (UN) that the missile Pyongyang launched on Tuesday was a mid-range, not a global ballistic missile.
Since the beginning of the 21st century, Pyongyang has detonated five underground nuclear bombs - one each in 2006, 2009, and 2013 and two in 2016.
-ANI