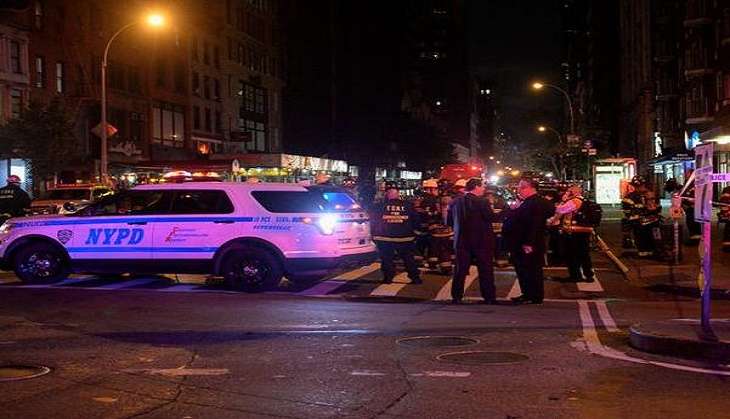 An explosion in the Chelsea neighbourhood of New York on 17 September night injured at least 25 people.
A law enforcement official said that gas has been ruled out as the cause of the explosion, reports CNN.
Investigation is underway as officials are still trying to assess what caused explosion. No secondary device was located.
The preliminary belief is that the blast was caused by an explosive device in or near a dumpster, though it is not conclusive.
An eyewitness said he was having dinner when an explosion rocked the area after which everybody ran out of the restaurant into the street.
Some social media users said the sound of the explosion was heard as far away as Hoboken, New Jersey, across the Hudson River from Chelsea.
The fire department said the explosion happened at 23rd Street and 6th Avenue in Manhattan.
-ANI