Grand Alliance to move EC over Amit Shah's 'Pak Diwali' comment
The Grand Alliance will lodge a protest with the Election Commission on Friday against Bharatiya Janata Party (BJP) President Amit Shah's remark that crackers will burst in Pakistan if his party loses the Bihar Assembly polls. Janata Dal (United) leader K.C Tyagi condemned Shah's remark and alleged that it was an an insult to the Dalits and the backwards in Bihar.
"We will take this to the Election Commission and demand a ban against him from further campaigning in Bihar," Tyagi told ANI. The Congress asserted that this statement was an indication by the BJP of their impending loss in the elections.
Bihar elections: Narendra Modi slams Nitish, says PM of India cannot be a 'bahari'
On the last day of campaigning for the fourth phase of Bihar assembly polls on November 1, Prime Minister Narendra Modi attacked Nitish Kumar for calling him an "outsider". In a rally in Muzaffarpur, Modi said: "I will ask him if he also calls Madam Sonia, who lives in Delhi a bahri(outsider)? Is she a bahri or Bihari?" He further added: "Nitish babu says I am a bahri (outsider). I will ask (him) how I can be a bahri in Bihar which is a strong organ of India and whose people had voted to make me Prime Minister. Am I Pakistan's Prime Minister? Am I Bangladesh' or Sri Lanka's Prime Minister?"
BJP-Shiv Sena face off: Eknath Shinde tries to quit cabinet, Fadnavis calls Sena 'drama company'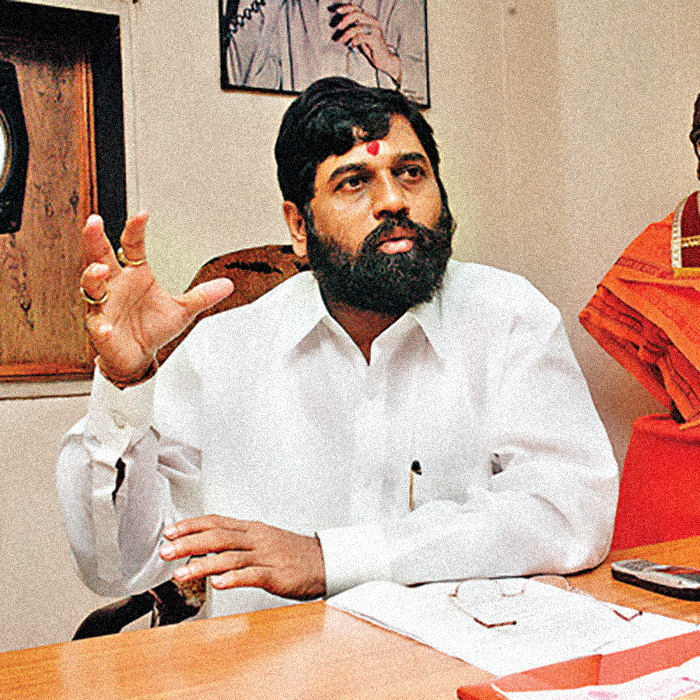 Friction in the BJP-Shiv Sena alliance seems to be on the rise. On 30 October, state Public Works minister Eknath Shinde publicily sent his resignation to Shiv Sena chief Uddhav Thackeray. He claimed that his suggestions were not being taken by the Fadnavis government.
Thackeray did not accept the resignation and warned the Fadnavis government that the Sena would withdraw its support if the government did not mend its ways.
Later in the day, at a meeting in Dombivali, Maharashtra Chief Minister Devendra Fadnavis added fuel to the fire by calling Shiv Sena a "drama company". Fadnavis said Shinde's actions were mere theatrics by the Shiv Sena to attract attention ahead of the upcoming Kalyan Dombivali Municipal Corporation (KDMC) elections.
Tamil folk singer charged with sedition for criticising Jayalalithaa
A folk singer in Tamil Nadu has been arrested for his songs criticising Tamil Nadu Chief Minister Jayalalithaa. Kovan, a 45 year old folk artist was picked up from his house in Maruthanda Kurichi near Tiruchi at 2 am on Friday. The song that got Kovan in trouble are directed at the state's liquor policy. In his songs he demands the shutting of Tasmac shops (liquor shops) in Tamil Nadu. He slams Jayalalithaa for her alleged apathy towards rampant alcoholism in the state. Kovan is a member of performer activist group Makkal Kalai Ilakkiya Kazhagam (MKIK).
His lawyer Gym Raj Milton was quoted in News Minute report saying that the singer has been arrested under 124A (sedition), 153 (attempt to create enmity between social groups) and 502/1 (sale any printed or engraved substance containing defamatory matter) by the Chennai city crime branch police.
Death sentence to Chandrabhan Sanap for rape, murder of Esther Anuhya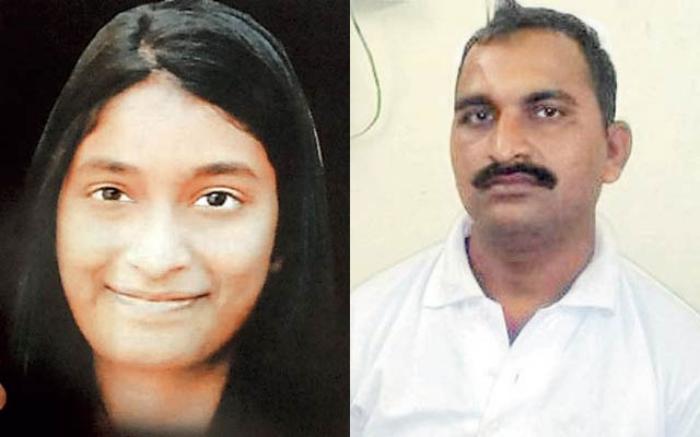 A special womens court on 30 October awarded death sentence to Chandrabhan Sanap, prime accused in the rape and murder of a Andhra Pradesh-based software engineer in suburban Kurla here last year.
"The case falls under the category of the rarest of rare, hence the accused is awarded death sentence...he must be hanged by his neck till he is dead," said Special Womens court judge Vrushali Joshi pronouncing the verdict.
On October 27, the 29-year-old driver was convicted under IPC Section 302 (murder), Section 376 (rape) and Section 201 (causing disappearance of evidence of offence) for raping and killing the 23-year-old techie, after the court agreed with the prosecution, which had examined 39 witnesses in the case.
China to build bigger, better Hadron collider
Chinese state media has reported that the country will begin work on the world's largest super collider by 2020. The collider is expected to be over twice as large as CERN's Large Hadron Collider (LHC) which was used to discovered the Higgs boson particle. The new facility will allow for the generation of millions of Higgs boson particles and should help scientists better understand the way the universe works. The "super, super-collider" will be able to generate seven times the energy the LHC is capable of, colliding protons and electrons at previously impossible speeds.
China ranks dead last in internet freedom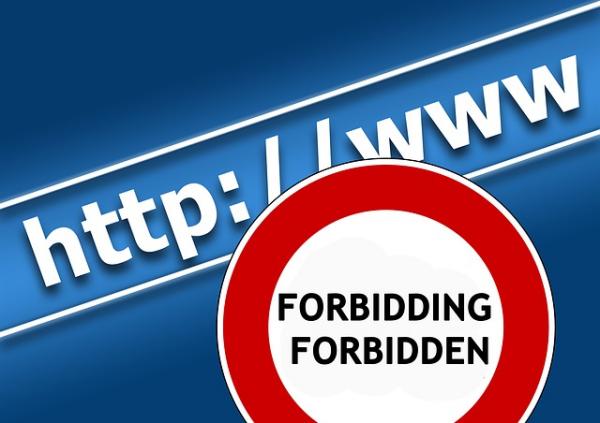 China, normally considered one of the world leaders on most economic parameters, has just ranked dead last in a survey on internet freedom. The Freedom On The Net 2015 survey placed China behind even Iran, Syria and Cuba. While nearly half of China is now connected to the internet, their browsing experience is heavily altered by strict government controls. Sites deemed socially or politically inappropriate are blocked. So far this has resulted in blocking Google, Facebook, YouTube, Twitter and Instagram among other globally popular sites. A new cyber law passed this year mandating stringent punishment for minor offences has only further sanitised Chinese cyberspace.
SHE Teams in Hyderabad catch 281 harassers, of which 129 are minors
SHE Teams, an initiative set up to maintain vigilance and nab eve-teasers, caught as many as 281 offenders in the city, including 129 minors, since last year, an official said, PTI reports.
On October 24, 2014, the Hyderabad police had set up SHE Teams to crack down on eve-teasers and stalkers, which was subsequently extended across Telangana districts.
Stalking and teasing, passing lewd comments, trying to touch inappropriately at crowded places, sending abusive messages to the victims on their mobiles, making calls and stalking online are some of the offences.
123 smuggled softshell turtles rescued in Delhi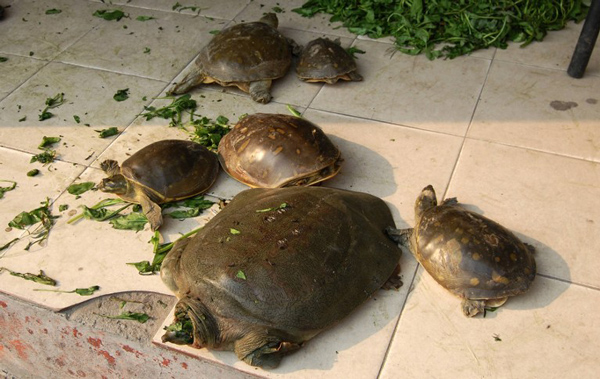 Police arrested a 40-year-old woman and recovered 123 Indian softshell turtles she allegedly smuggled from a village in UP, at Anand Vihar ISBT.
She had allegedly procured the turtles from a fisherman at her village for selling them off in Delhi-NCR at a higher price, said DCP (East) B S Gurjar.
Oma landed in the police net when a team patrolling at Anand Vihar ISBT stopped her on Monday to check her bags and recovered the smuggled turtles.