You could win $5000 for having aesthetically pleasing gonads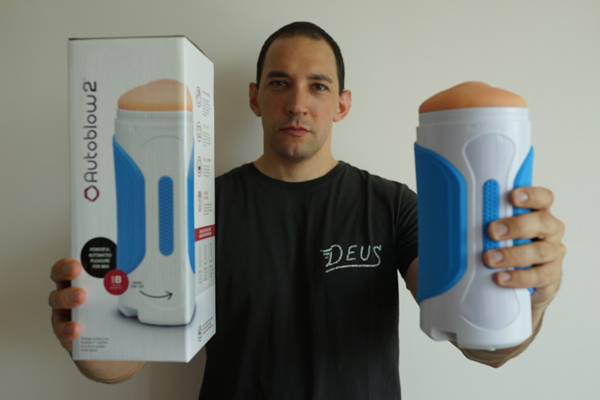 Brian Sloan, sex-toy industrialist and host of the competition for the World's Best Vagina Competition has now initiated a competition for the world's best looking testicles.
"People always ask me, 'How about men? Are you going to have a penis contest next?' And I've told them, 'F*** no. I'm having a balls contest," he says, in a promo on Vimeo.
In an interview with Huffington post, he added, ""I think larger looks better than smaller and a fuller bag looks nicer than an empty bag, meaning not only should the scrotum be large, but its volume should be mostly filled by the testicles.
Justice Thakur to take over as next CJI today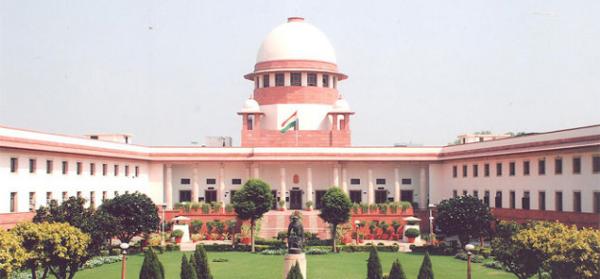 Justice TS Thakur will take over as the next Chief Justice of India on Thursday, succeeding Chief Justice HL Dattu, who demitted office on Wednesday.
Justice Thakur, who will have a tenure of over a year (due to retire on 4 January, 2017), will be administered oath of office by President Pranab Mukherjee at the Rashtrapati Bhawan.
Born on 4 January, 1952, Justice Thakur started his career as a Civil, Criminal, Constitutional and Taxation lawyer in the Jammu and Kashmir High Court.
Sindhu, Srikanth win Indonesia Masters openers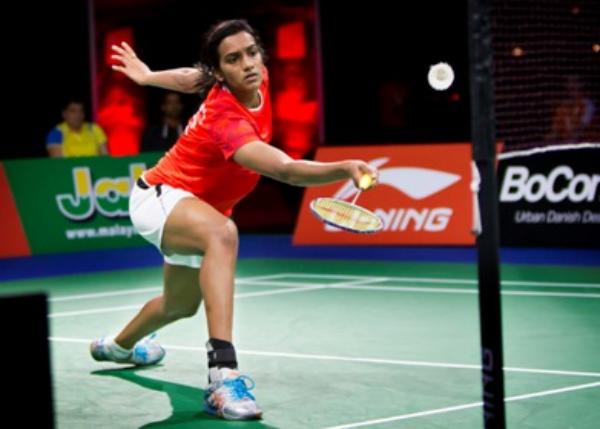 Ace Indian shuttler PV Sindhu overcame a fierce challenge from Indonesia's Gregoria Mariska to advance to the second round of the women's singles event in the Indonesia Masters Grand Prix Gold on Wednesday.
Top seeded Sindhu, who bagged her third straight Macau Open title last week, claimed a 21-16, 19-21, 21-12 over Mariska in an enthralling opening round contest that lasted 54 minutes.
Meanwhile, Kidami Srikanth defeated Wibowo Setyaldi Putra 21-6, 21-12 in the opening round of men's singles.
-ANI
Leader of Taliban splinter group allied with ISIS killed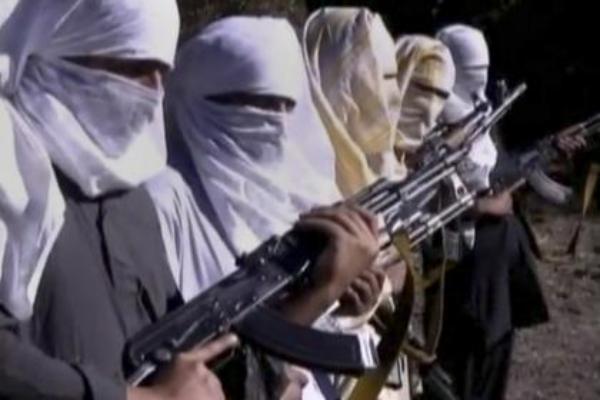 After months of Taliban infighting that has left hundreds dead, the prominent head of a splinter faction allied with the Islamic State has been killed, government officials and Taliban commanders said on Tuesday.
The splinter commander, Mullah Mansour Dadullah, died last month in a gunfight after being caught by core Taliban fighters in the Khak-e-Afghan district of Zabul, a southeastern province that borders Pakistan, according to Ghulam Jilani Farahi, the provincial security chief.
-ANI
Over 500 evacuated by NDRF in flood-hit Tamil Nadu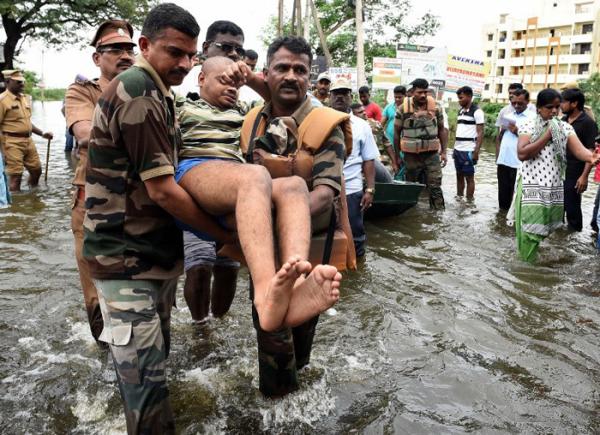 More than 500 people have so far been evacuated in flood-hit Tamil Nadu by several National Disaster Response Force (NDRF) teams, claimed OP Singh, NDRF Director General (DG), on Wednesday.
"The teams have evacuated more than 500 people so far. Also, we are getting calls, messages from affected people and our teams are responding accordingly," he said.
He said the NDRF had dispatched three teams from Delhi and four from Bhubaneswar.
Juvenile in Delhi gangrape case will be released but won't be 'freed'
In a fresh development in the 2012 Delhi gangrape case, the youngest of the six men who had gangraped and brutally tortured a student on a moving bus will walk out of the correction home on 22 December but won't be 'freed', suggest media reports.
The convict who was juvenile at the time of incident is now 21-years-old and will be handed over to an NGO for a year.
14 people with development disabilities killed in California shooting; 2 suspects gunned down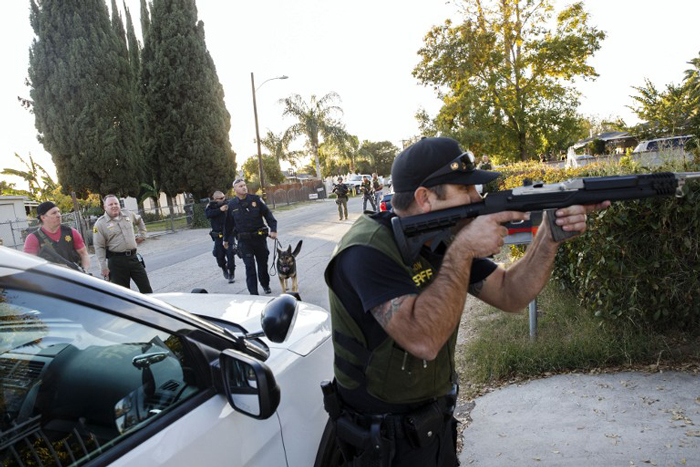 With the onset of December, the Christmas festivities had just begun in Inland Regional Centre, in San Bernardino, California. Two days into the festivities, the Centre that serves "individuals with developmental disabilities in Riverside and San Bernardino counties" witnessed a bloodbath on Wednesday that left 14 people dead and other 14 severely injured.
What followed was a gunbattle between the attackers and the San Bernardino police. As of now, the police claims to have gunned down two of the suspects - a man and a woman. A third person has been detained. The authorities are yet to find a possible motive behind the attack, which occurred at about 11am on Wednesday at the Inland Regional Centre in San Bernardino, about 60 miles (100 km) east of Los Angeles.
PM heads to Chennai as floods kill 269 people
Prime Minister Narendra Modi, today left for Chennai to take an aerial survey of the devastating floods in the state.
"Leaving for Chennai to take stock of the situation arising due to the devastating floods," Prime Minister Modi tweeted.
Union Home Secretary Rajiv Mehrishi earlier today chaired a crisis meet to take stock of the situation in Tamil Nadu and review relief efforts.
Burj Khalifa isn't the world's tallest building anymore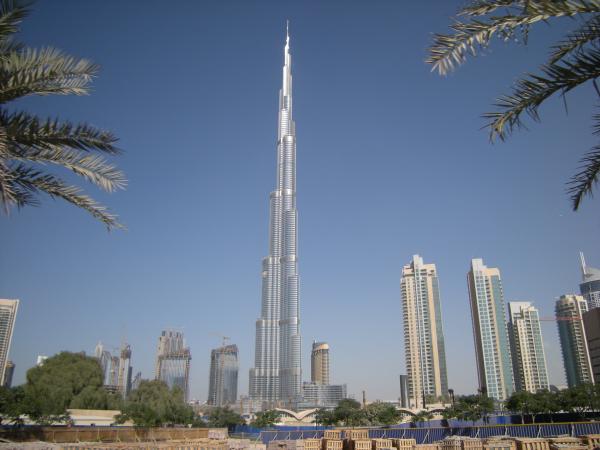 The world's tallest building, Jeddah Tower, will shoot 3,280 feet into the sky, beating Dubai's Burj Khalifa which stands at 2,722 feet. It's being developed by Saudia Arabia's Jeddah Economic Company which is the tower's owner as well. A Saudi government release has been circulated which says the Jeddah Economic Company signed a $2.2 billion deal with Saudi Arabia's Alinma Investment (8.4 billion Saudi riyals) for the project. The ambitious plan for the project includes 59 elevators (54 single-deck and five double-deck elevators) and 12 escalators. It is supposed to have space for a hotel, office space, apartments, luxury condos and even an observatory.
Microsoft extends the olive branch to Apple, at least for Christmas
Tech rivals Apple and Microsoft are being nice to each other, likely to usher in festive cheer, but rather surprising nonetheless. The latest campaign by Microsoft saw a store full of its employees in New York barge into a nearby Apple store. Not to vandalise of course. But to sing Christmas carols (including Jill Jackson Miller's "Let There Be Peace On Earth"!) and hold candles, before going on to hug the Apple employees. And yes, the employees who sang had to give auditions. Before they start snapping back at each other next year, fans can celebrate this unlikely union for now.
Ten killed and seven hospitalised after gas leak at Shandong Fukai Stainless Steel Company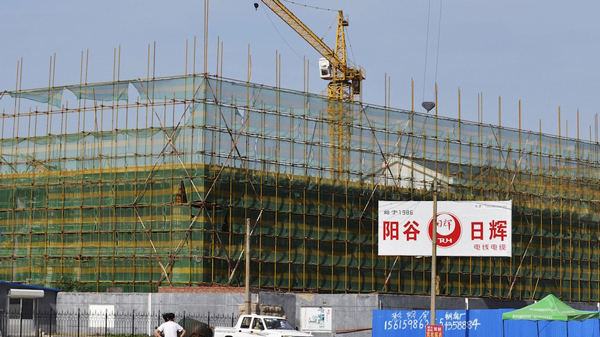 Ten people lost their lives and seven others were hospitalised after a gas leak at Shandong Fukai Stainless Steel Company, a steel parts factory in eastern China. The leak according to reports coming in, happened around 6pm on Saturday. Five people died right away and five more on Sunday. The industrial accident comes at a time when China is under criticism for lax protectionary measures for workers. A chemical blast in Tianjin had killed at least 140 people recently.
Turkey-EU deal is bad news for refugees
A deal signed last Sunday between EU and Turkey has resulted in scores of refugees being rounded up and forcibly sent back to their home countries. Almost immediately after the deal was signed, news reports came in of Turkey rounding up about 1,300 asylum seekers from Iran, Iraq, Afghanistan and Syria. The deal includes $3.2 billion in aid over two years, softening of visa requirements for Turks traveling to the EU and fresh attempts at Turkey's long-frozen EU membership. What does the EU get in return? Turkey's help in ensuring stricter border security.
Turkey involved in illegal oil trade, says Russia
Russia has stepped up the offensive against Turkey already. At Moscow's National Defense Control Center, authorities showed foreign journalists a presentation with satellite images dating to August. It supposedly showed trucks, numbering in the thousands, transporting oil from ISIS controlled regions in Syria and Iraq into Turkey. Deputy Defense Minister of Russia, Anatoly Antonov, alleged that Turkey's top leadership - President Erdogan and his family, is involved directly in this "illegal oil business". No concrete evidence was given to this effect however.