Mamata government sets up group of ministers to free industrial land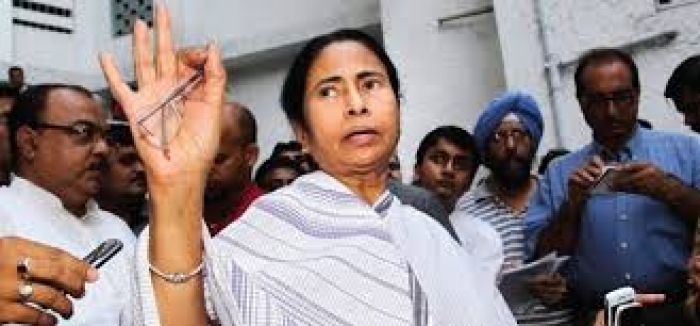 The Mamata Banerjee government in West Bengal has formed a nine member group of ministers (GoM) to look into ways through with land which is currently locked in industrial unites near Kolkata could be freed.
According to sources, the government is looking for fresh investments on prime property before Assembly elections in 2016. Amongst others, the committee would include Minister of Finance & Industries Amit Mitra, Minister of Urban Development Firhad Hakim and Law Minister Chandrima Bhattacharya.
12 killed, 66 injured in car bomb blast in Kabul
At least 12 people, including three NATO contractors, died in a suicide car bomb attack on 22 August in Kabul. The blast took place outside a civil hospital in the Afghan capital. This is the third blast in Kabul this month.
The Taliban has denied responsibility for the blast, which left 66 others wounded.
List of first 100 smart-cities to be released by 1 September, confirms Naidu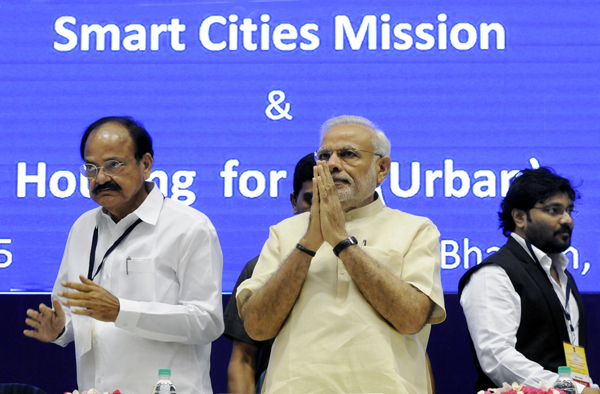 The list of 100 cities to figure in Narendra Modi's smart-city project will be announced by September 1, Union Minister of Urban Development and Housing M Venkaiah Naidu said on 22 August.
Initially, based on certain parameters, only 20 cities will be taken up on priority. These parameters include available civic amenities and accountability and transparency in administration.
Naidu also said that a Special Purpose Vehicle (SPV) will implement, operate, monitor, evaluate and regulate funds for each smart city in the project. Each SPV will be headed by a CEO and will have government nominees on its Board.
Government has intelligence, Dawood Ibrahim is in Pakistan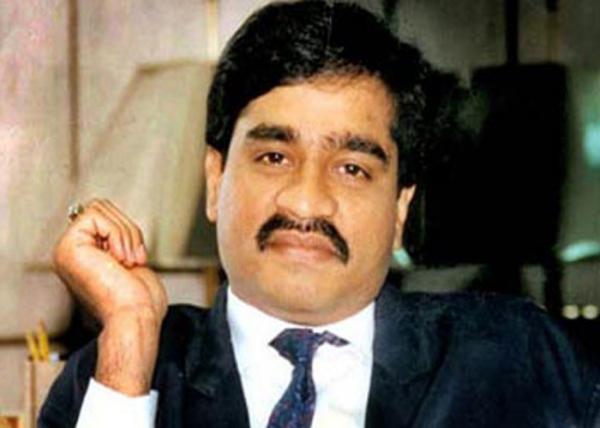 A dossier prepared by India and made public on 22 August suggests that 1993 Mumbai blast mastermind Dawood Ibrahim has been living in Karachi, Pakistan. Indian security agencies claim that the underworld gangster operates out of the upscale Clifton neighbourhood of Karachi.
The agencies are in possession of an April 2005 telephone bill in the name of Dawood's wife Mehjabeen confirming the address. Media reports also claimed that Dawood has three Pakistani passports and Indian agencies have images of the same to prove it.
Pakistan calls off NSA talks over India's 'conditions'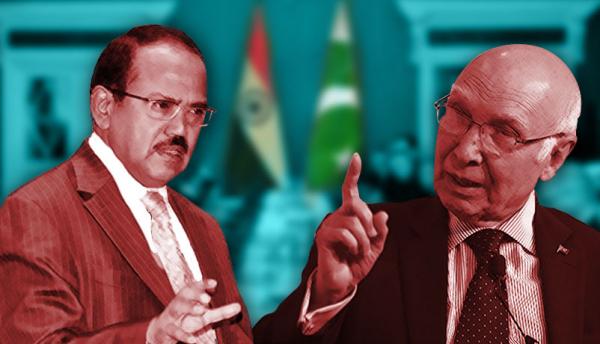 After much back and forth between the two countries, Pakistan has called off NSA talks between India and Pak. Foreign Affairs advisor to Pakistan PM, Sartaj Aziz has said that the 'conditions' set by India were unacceptable. Indian Foreign Affairs Minister Sushma Swaraj had earlier put a midnight deadline on Pakistan's response.
Swaraj's condition was that if Pakistan could promise to limit the dialogue between the countries to terrorism, she would welcome him to New Delhi for talks.
She had further clarified that there was no question of talks if Aziz attempted to contact Hurriyat leaders or Kashmiri separatists.
Gujarat BJP women's cell go all out for Modi on Raksha Bandha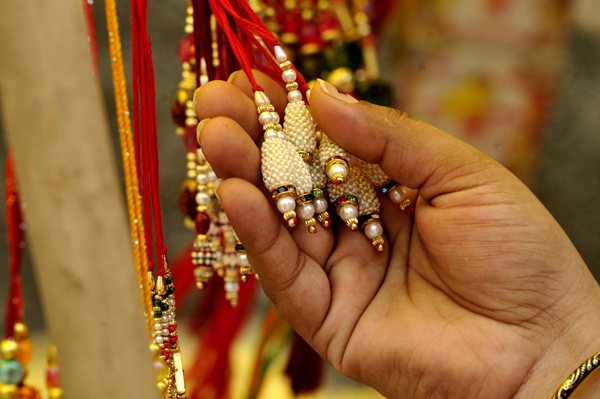 When PM Modi's sister announced earlier this month that she would be mailing the prime minister a rakhi, she seems to have started a trend. Now, the Gujarat BJP's women cell has announced that they will be sending Modi one lakh rakhis on Raksha Bandhan.
The rakhis were sourced by female social workers and party leaders from across the state. This isn't the first time either - last year thousands of elderly widows from Modi's constituency of Varanasi had sent him rakhis.
India's largest startup incubator to be unveiled in Hyderabad
Telangana government officials have announced the unveiling of 'T-Hub', India's largest technology incubator centre in Hyderabad on September 7th. Meant to promote startups and entrepreneurs, it will be unveiled by industrialist Ratan Tata.
While the first phase of the centre is spread over 60,000 square feet, the final plan is to have over 300,000 square feet of built up space and be able to host around 5,000 startups. The Telangana government has also tied up with education institutions which will assist the startups in various ways.
Report recommends banning junk food in school canteens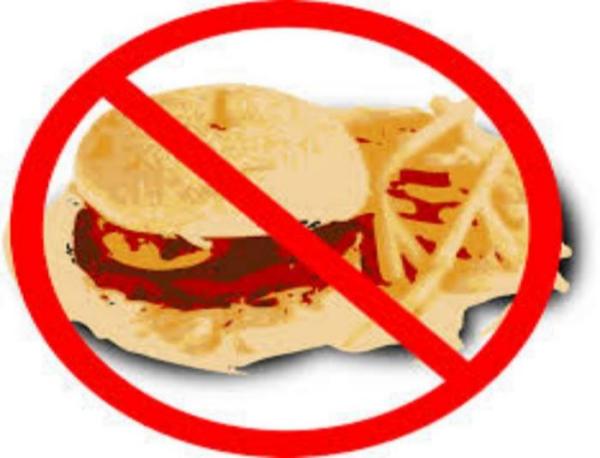 Despite around 30% of India's children being underweight, India boasts an almost equal population of obese children. Now, an expert committee set up by the Ministry of Women and Child Development has expressed serious concerns about the prevalence of child obesity problem.
The committee submitted a report to the Ministry recommending a ban on junk food in and around schools to tackle childhood obesity. The report suggests no junk food be sold in a 200 metre vicinity of schools.
The onion price rise is leading to onion stealing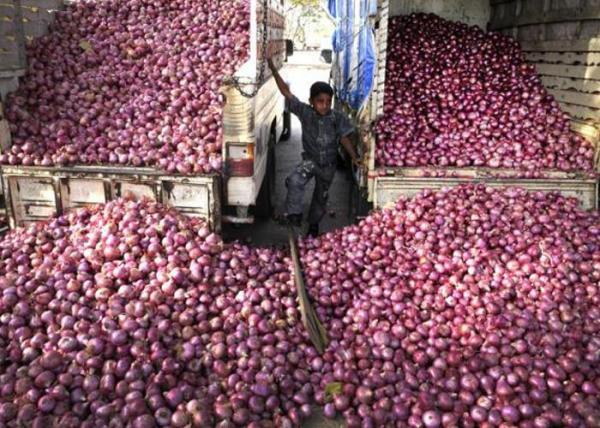 Small time vegetable vendors are hardly ever the targets of robberies, but, as onion prices in the country continue to rise, that's exactly what happened. Anand Naik, a roadside vegetable vendor, discovered on Saturday that 14 sacks of his onions had been stolen.
The sacks contained a total of 700 kilos of onions worth Rs 24,000. Investigators have blamed the crime on the rising onion prices. Ironically, Naik had bought 1000 kilos of onions in total, hoping to profit off the rising onion prices.
3/4 of the smokeless tobacco deaths that occur are from India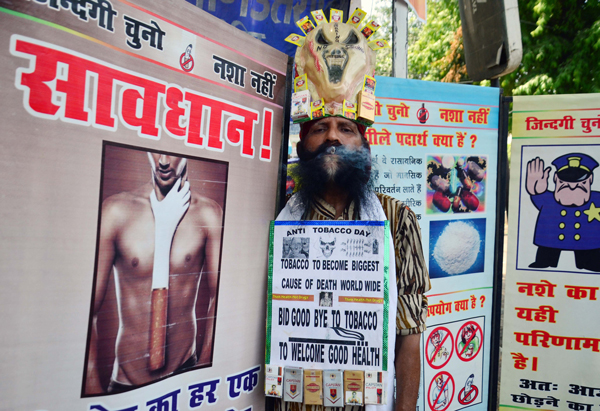 That's right. A whopping 74 per cent of the deaths that take place around the world due to smokeless tobacco (mostly chewable) take place in India.
"Nearly 85 per cent of the total burden attributable to smokeless tobacco (SLT) use was in South-East Asia, with India alone accounting for 74 per cent of the global burden, followed by Bangladesh (five per cent)," said the study that assessed the impact of smokeless tobacco on adults.
Bats close to extinction in Western Ghats; deforestation to blame
The winged creatures of the night may not fly about in the Western Ghats for too long, if a recent study is to be believed. According to the research made by a team from the University of Leeds and Mysore and National Centre for Biological Sciences, deforestation is robbing the natural habitat of bats, leaving them close to extinction.
As an agricultural belt, Western Ghats have seen major deforestation for growing crops, resulting in ecological imbalance.